Trailer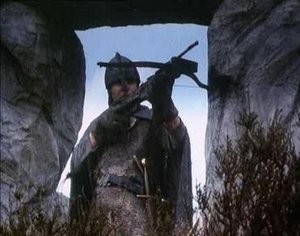 1x1 – Der magische Pfeil
His family massacred by Norman soldiers, Robin takes on the mantle of the Hooded Man, a champion long prophesied. His first challenge is to free Maid Marion from the clutches of the evil, powerful Baron de Belleme.
Gesehen von 3 Usern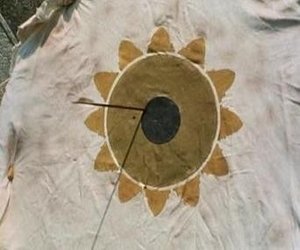 1x2 – Der Wettkampf
The beautiful Jennet of Elsdon rejects the amorous advances of the Sheriff's steward, Sir Guy of Gisburne, and is as a consequence accused of witchcraft by Sir Guy and imprisoned in the Nottingham Castle dungeons together with her husband. The Sheriff, however, realises that Jennet has been set up by his very "susceptible" steward and thus gives Jennet the opportunity to save her and her husband's lives in return for a "small favour". This is an offer that Jennet just cannot refuse...
Gesehen von 3 Usern
1x3 – Die Hexe von Elsdon
Crusaders returning from Palestine have their holy symbol stolen by a blind professional thief. Fiercely hunted by the enraged crusaders, the thief runs into the Sherwood Forest outlaws, making the crusaders mistake them for the thief's accomplices. After a long chase, James ends up dead and Much a prisoner.
Gesehen von 3 Usern
1x4 – Die Kreuzritter
The Sheriff is getting short of cash and thus decides to get married - although he really hates women - to the 16-year-old Lady Mildred de Bracy, whom he knows will receive a fat dowry from her rich father. John starts to go "fishing" at Wickham, and a stranger with a broken heart and a very bad singing-voice makes his way through Sherwood.
Gesehen von 3 Usern
1x5 – Der Minnesänger
The outlaws save the life of Chevalier Deguise, who later turns out to be a disguised King Richard returning from imprisonment in the holy land. The King promises to pardon Robin and his gang members on condition that they go to fight for England and their King in the wars in Normandy. Robin agrees, but soon his band members begin to walk out on him, realising that something is not quite right with the King and all his promises.
Gesehen von 3 Usern