1x1 – Null Toleranz
The seven sheriff's deputies of Reno introduce themselves to the new camera crew who are filming their every move. And, we see just how horribly wrong their every move really is.
1x2 – Feuerwerk
When the Mayor's kid blows his thumb off with an illegal explosive, the officers are put on the line to rid Reno of contraband fireworks.
1x3 – Tickets fürs Schafott
When the Sheriff's Department is given only two tickets to an upcoming execution, the officers compete in a scavenger hunt to win.
1x4 – Clementines Schwangerschaft
When the entire Reno Sheriff's Department is given a drug test, Deputy Johnson discovers that she is pregnant.
1x5 – Jones wird suspendiert
Jones gets suspended from the sheriffs department because he assaulted his partner Deputy Garcia. Weigel is assigned to be Garcia's partner and Jones' punishment along with his suspension is to do traffic control for a public school. Clemmy goes to cheer up Jones, but she sees he is actually enjoying himself.
1x6 – Hilfe vom FBI
When the FBI comes to town to investigate a homicide, the Reno Sheriff's department tries to put their best foot forward.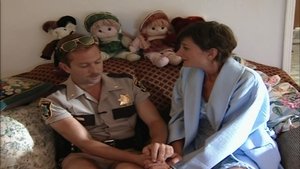 1x7 – Doch nicht tot
Officer Wiegel enjoys the attention when she tries to commit suicide and everyone is assigned to her 72 hour suicide watch.
1x8 – Der Heiratsantrag
Clemmy's deadbeat boyfriend proposes to her unexpectedly, and she gives him a definite yes. The rest of the Reno Sheriffs department believe it will end badly, and they were actually right this time around. Williams throws Clemmy a bachelorette party. Wiegel gives her dead mom a visit.
1x9 – Garcias Jubiläum
It's Garicia's 15th anniversary on the force and he begins to feel depressed because he has spent so much of his life on that job. So the rest of the sheriffs feel obligated to throw him a party, even though they don't really want to.
1x10 – Das Burning Man Festival
When the Sheriff's Department is given $1200 to get people off the streets, Garcia decides to help a hooker improve her life.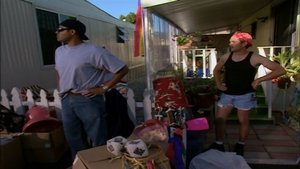 1x11 – Dangles großer Tag
Dangle is moving out of his house and asks for the department's help. Jones is the only one who shows.
1x12 – Terroristen Training ,Teil 1
The Office of Homeland Security comes to Reno to teach the Sheriff's Department protocol in case of a terrorist attack. (Pt. 1 of 2)
1x13 – Terroristen Training ,Teil 2
Deputy Junior helps the department cheat to pass their Homeland Security training. (Pt. 2 of 2)
1x14 – Halloween
The officers must deal with all of the Halloween mayhem and debauchery, some of which they actually cause themselves.
Quelle:
themoviedb.org