2x1 – Paris
After revealing their feelings for each other at the end of last summer, David and Skye finally reunite in Paris to ring in New Year's 1986. But surprise guests threaten to ruin their romantic week in the City of Lights.
Gesehen von 4 Usern
2x2 – Ein neuer Anfang
As Red Oaks Country Club kicks off the summer season, David faces an uncertain future at school, while Wheeler tries to become something more than "just friends" with longtime crush Misty. Meanwhile, club president Getty faces a challenge to his status at the club, and Sam and Judy adjust to single life.
Gesehen von 3 Usern
2x3 – Vatertag
Skye talks David into joining an uncomfortable Father's Day brunch with a less than thrilled Getty. Sam wants to celebrate with some father and son time of his own. Nash sets his romantic sights on a wealthy widowed club member, and Wheeler launches a new moneymaking scheme.
Gesehen von 3 Usern
2x4 – Die Beschneidung
David takes a freelance job videoing a bris and accepts Getty's invitation to lunch in the city. Back home, Judy enjoys Ladies Night with new friends, while Sam goes on a blind date.
Gesehen von 3 Usern
2x5 – Das große Feuerwerk
Getty prepares for his trial on insider trading charges. Nash's romance with Widow Horowitz heats up. Meanwhile, David wonders if he may be too suburban for Skye's new city lifestyle.
Gesehen von 3 Usern
2x6 – Alte Liebe rostet nicht
With the pressure of his trial weighing on him, Getty turns to an unusual confidante for moral support. One of Wheeler's students gets a little too close for comfort. And while Skye struggles to find her place on the New York art scene, David and Karen reconnect.
Gesehen von 3 Usern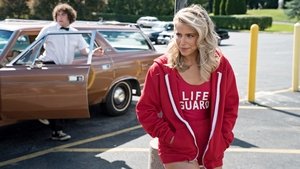 2x7 – Hochzeitstag
Tension bubbles as the Getty's celebrate their 25th wedding anniversary at the club. Meanwhile, Sam tracks down a lost love, Skye finds out about David's secret power lunches with her father, and Wheeler goes to increasing lengths to avoid a romantic blunder with Misty.
Gesehen von 3 Usern
2x8 – Atlantic City
Barry recruits David to film his bachelor party jaunt to Atlantic City, and Nash and Wheeler tag along for the most awkward road trip of their lives. Sam and Judy team up to search for his lost cat.
Gesehen von 3 Usern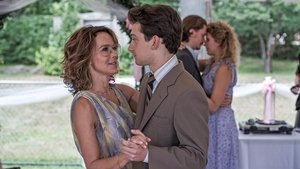 2x9 – Bund fürs Leben
As Karen and Barry prepare to tie the knot, David finds himself grappling with a forlorn Nash, arguing parents, and stark choices for his future.
Gesehen von 3 Usern
2x10 – Das Urteil
Getty feels the heat as the jury verdict-and the club recall election-loom. With the summer winding down, Wheeler and Misty confront tough questions about what fall brings. David must define his own independence and make a decision about Getty's lucrative job offer.
Gesehen von 3 Usern
Quelle:
themoviedb.org