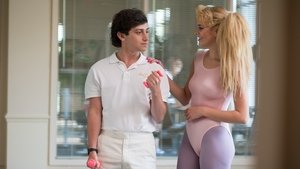 1x1 – Country Club
20-year-old David Myers takes a job as an assistant tennis pro at the predominantly Jewish Red Oaks country club in New Jersey and tries to figure out what kind of life he wants to lead.
Gesehen von 5 Usern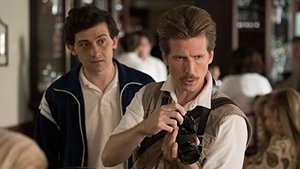 1x2 – Nebenjob
David finds himself swept into a surprising hustle when he agrees to be Getty's doubles partner for an outside-work tennis match. As David gets to know Getty's daughter, Skye, Nash nurtures dreams of playing the stock market, and Wheeler and Misty bond over a parallel parking lesson.
Gesehen von 5 Usern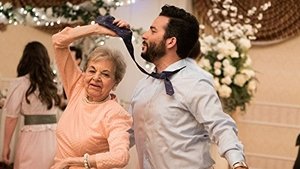 1x3 – Die Hochzeit
David talks Barry into hiring him to film a wedding at Red Oaks. While the club comes out to celebrate, Nash squares off with a rival to impress the father of the bride, and Wheeler ponders an eccentric stranger's business proposition.
Gesehen von 5 Usern
1x4 – Schocktherapie
David's romantic plans for Karen's birthday go awry, while Sam and Judy's marriage counselors give them a new "empathy" drug to tap into their romantic feelings, and Misty sets Wheeler up on the world's worst blind date.
Gesehen von 5 Usern
1x5 – Vierter Juli
With Red Oaks' Independence Day party in full swing, Getty enlists David as his coach for the upcoming club tennis championship, and Wheeler catches Misty's boyfriend in a compromising position. Meanwhile, Judy struggles with conflicted feelings for her female yoga teacher.
Gesehen von 5 Usern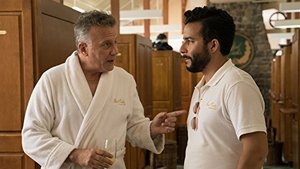 1x6 – Swinger
David is hired to film a sex tape for middle-aged swingers from the club, but the experience isn't quite the stuff of fantasy. Meanwhile, Karen tries her hand at modeling for Barry, and Judy throws a party for the students in her real estate class, to Sam's chagrin.
Gesehen von 5 Usern
1x7 – Hangover
A mysterious Japanese liquor gives David and Sam an intimate glimpse into each other's lives.
Gesehen von 5 Usern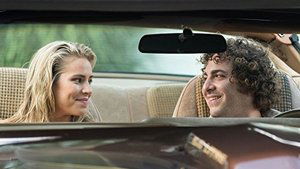 1x8 – New York, New York
David and Skye ponder their respective futures, both romantic and professional, as they spend an evening in New York City. Wheeler and Misty spend the night driving around town and discussing life.
Gesehen von 5 Usern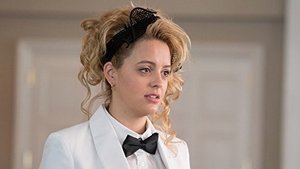 1x9 – Alles verloren
David's tensions with Barry, his recent night out with Skye, and his growing distance from Karen all threaten to derail a Red Oaks bar mitzvah he's been hired to film. All while Wheeler scrambles to recover a missing package of cocaine.
Gesehen von 5 Usern
1x10 – Clubmeisterschaft
As the end of summer approaches, David coaches Getty for the Red Oaks tennis championship, and the Red Oaks staff say their goodbyes. But there are big changes coming for the Meyers and the Gettys.
Gesehen von 5 Usern
Quelle:
themoviedb.org