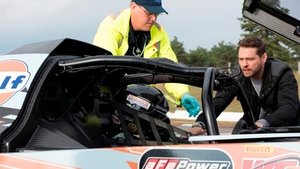 2x1 – Folge 1
The owner of a car racing team hires Shade and Angie; Angie and Shade adapt to their new roles.
2x2 – Folge 2
Angie finds out what her dad kept in his safety deposit box. Shade and Angie help a quirky client that insists there are strange going on in her apartment. Shades dad, facing retirement, helps and befriends a restaurant owner involved in the case.
2x3 – Folge 3
A teacher is accused of an inappropriate relationship and Shade and Angie investigate.
2x4 – Folge 4
Fashion designer Carla Costa hires Shade and Angie to guard her new collection.
2x5 – Folge 5
Shade and Angie look into a violinist who went missing one year ago, presumed dead. Meanwhile, Shade's dad starts acting strange.
2x6 – Folge 6
In a murder trial where the evidence is overwhelming, our investigators are hired by the prosecution to ensure that a member of the jury is not being "swayed" by the defence. Along the way, they encounter evidence that my support the defendants claim of innocence. The Private Eyes now face an ethical dilemma in that they are working for the prosecution, and by pursuing the evidence, they may have to explore the "grey areas' of investigations. Angie also faces a former investigator employed by her father, and individual her father fired for "taking shortcuts" and ...
2x7 – Folge 7
Angie and Shade are hired to find out who's targeting a pro-bono medical clinic.
2x8 – Folge 8
Shade and Angie are hired to find a missing body, but wind up uncovering a scheme to bury millions of dollars.
2x9 – Folge 9
Shade and Angie investigate the case of a missing Army Cadet.
2x10 – Folge 10
When a boxer asks Shade to prove a match fixed, Shade and Angie bring Nora in as a gambling advisor.
2x11 – Folge 11
The King of a Medieval recreation experience fears being usurped, and the sleuths must rush to his aid when the King falls ill.
2x12 – Folge 12
Know what this is about? Be the first one to add a plot.
2x13 – Folge 13
Shade and Angie are taken on a wild ride after picking up an unexpected fare during a routine sting operation. With Maz and Nolan hot on their trail, it's a race to prove whether their ride along guest is an innocent bystander or a cold-blooded killer.
2x14 – Folge 14
Everett and Shade , as a favour to Maz's sister, investigate the disappearance of a rare octopus.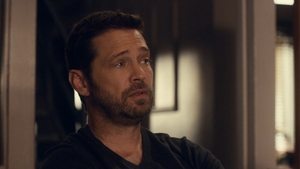 2x15 – Folge 15
The Everett Investigation agency investigate some wrong-doing the "burbs" with the help of a "drone" and a resourceful 12 year old.
2x16 – Folge 16
Know what this is about? Be the first one to add a plot.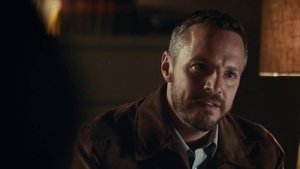 2x17 – Folge 17
Angie convinces Shade to help her find out who sabotaged two brothers brewery and end up discovering a murder was committed decades ago.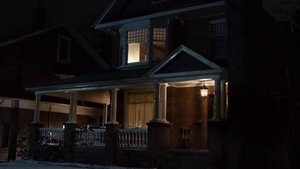 2x18 – Folge 18
Shade and Angie's partnership is tested when a mysterious client hires them to recover a faulty prototype for a potentially dangerous new energy source. But when their plans go awry, and their client disappears, who will be left holding the bag?
Quelle:
themoviedb.org