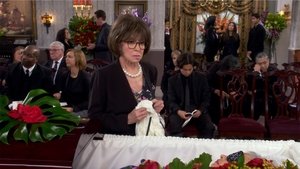 3x1 – Episode 1
The family goes to a funeral, where Lydia has to make up with her sister, Penelope can spend time with her cousin, and Elena tries to find out whether one of her aunts is gay.
Gesehen von 5 Usern
3x2 – Episode 2
Penelope finds Alex's "Finstagram" and the whole family, Schneider, and Syd end up in a discussion about consent and sexual harassment.
Gesehen von 5 Usern
3x3 – Episode 3
The school has a charity benefit. Penelope finds herself attracted to a dad she works with, Elena tries to get Lydia to take her health more seriously and Schneider meets someone new.
Gesehen von 5 Usern
3x4 – Episode 4
The family goes on a vacation to get closer and are visited by Penelope's brother.
Gesehen von 5 Usern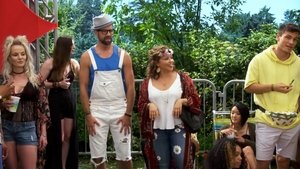 3x5 – Episode 5
Alex wants to go to a concert. Penelope feels overprotective and goes to Schneider for advice. Elena and Syd go with Lydia and Leslie to the opera.
Gesehen von 5 Usern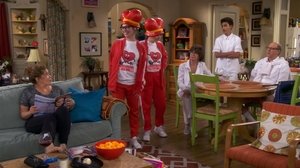 3x6 – Episode 6
Rain ruins Valentine's Day plans, causing more than one couple to have their first fight. Schneider tries to hide his wealthy background from Avery.
Gesehen von 5 Usern
3x7 – Episode 7
Penelope finds out Elena and Syd secretly got a hotel room. A grounded Alex enlists Lydia to stand in line to buy him the latest designer sneakers.
Gesehen von 5 Usern
3x8 – Episode 8
Penelope feels hurt after seeing an item in her mum's 'bouquet list' that's about her. Dr B finds the key to teaching a struggling Elena how to drive.
Gesehen von 5 Usern
3x9 – Episode 9
When Penelope has anxiety attacks, her support group helps her figure out what's triggering her, how to cope and why she's not telling her kids.
Gesehen von 5 Usern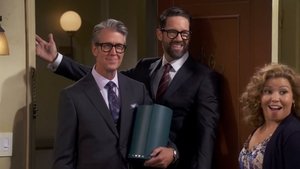 3x10 – Episode 10
Schneider makes a big decision in order to please his visting father - at the expense of Penelope's family. Lydia finds Alex's confiscated pot.
Gesehen von 5 Usern
3x11 – Episode 11
Penelope's ex is coming to visit the children with his latest girlfriend, who is not the young bimbo Penny is expecting. In fact she blows everyone away, as does her and Victor's surprise.
Gesehen von 5 Usern
3x12 – Episode 12
After putting Alex in a difficult position, Schneider gets tough love from Penelope. Dr. B consults Lydia's bouquet list for "non-iversary" gift ideas.
Gesehen von 5 Usern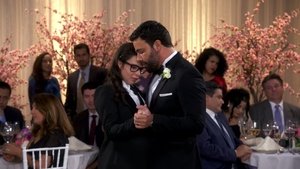 3x13 – Episode 13
At her ex's wedding, Penelope experiences a surreal conversation. Elena finds she has more she needs to say to her father. Dr. B. gives Lydia her "non-iversary" gift.
Gesehen von 5 Usern
Quelle:
themoviedb.org