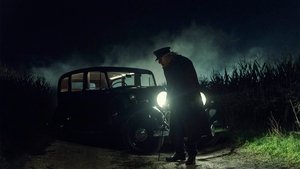 1x1 – Die Abkürzung
18 year old Vic McQueen discovers she can cross an old covered bridge on her motorbike and it will take her anywhere in the world where a lost thing is located. Meanwhile a mysterious old man named Charlie Manx kidnaps a young boy, killing his parents, and seems to be draining his life force as they drive to a mysterious place called "Christmasland." Maggie, a young woman who was friends with the boy and his family, has the special power of drawing Scrabble tiles from in a bag that spell out a clue to find missing things. She uses this to try and find the lost boy.
Gesehen von 4 Usern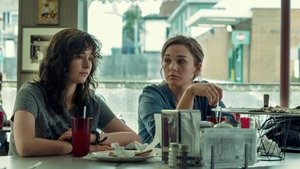 1x2 – Der Friedhof der Möglichkeiten
Vic meets Maggie, a medium with more questions than answers. Manx visits Haverhill to seek 'The Shorter Way' and finds Bing, who is eager to help.
Gesehen von 3 Usern
1x3 – Der Mann mit der Gasmaske
Vic strives to live a normal life despite Maggie's warning. Charlie puts Bing to work.
Gesehen von 3 Usern
1x4 – Haus des Schlafes
Vic seeks the Wraith and learns she must trust her gift. A body surfaces in Haverhill.
Gesehen von 3 Usern
1x5 – Der Wraith
Vic is questioned by the police and cannot fill the holes in her story. Manx lays out his plan for Vic, but things go awry.
Gesehen von 3 Usern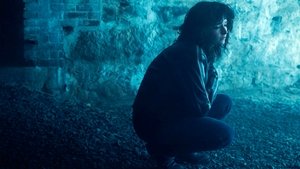 1x6 – Die dunklen Tunnel
Vic meets another strong creative who gives her some advice. Manx receives an unexpected visitor.
Gesehen von 3 Usern
1x7 – Scheren für den Bettler
Vic finds herself trapped. Manx runs into trouble and calls Bing for help.
Gesehen von 3 Usern
1x8 – Parnassus
Vic finds herself in danger after an argument with Linda. Manx seeks advice from an old friend.
Gesehen von 3 Usern
1x9 – Schlittenhaus
Despite Maggie's warning, Vic strives to rescue a loved one. Manx learns something new about Vic.
Gesehen von 3 Usern
1x10 – Neue Wege
Vic enlists a local biker to help her try to stop Charlie Manx. Manx makes a pitstop on his way to Christmasland.
Gesehen von 3 Usern
Quelle:
themoviedb.com