1x1 – Pilot
Dan Briggs apparently rejoins the Impossible Missions Force after some sort of sabbatical. His recorded instructions include the words, "Welcome back, Dan. It's been some time." Briggs assembles a team that includes a master of disguise, a femme fatale, an electronics whiz, an incredibly strong man and a safecracker. Briggs will need all their skills to steal two atomic bombs from a hostile South American country.
Gesehen von 2 Usern
1x2 – Memory
The IMF's target is Janos Karq, a top official of an unnamed Soviet Bloc country. Briggs enlists the help of Joseph Baresh, an alcoholic performer who has a photographic memory. Baresh will pose as an agent code-named Sparrow, who has never been apprehended by the authorities of Karq's country. (The real Sparrow has died, a fact not generally known.) The idea is that Baresh will be captured and provide information implicating Karq as a traitor. Barney, Cinnamon and Willy, along with Briggs, will engage in an unsuccessful (and fake) attempt to free Sparrow. That move ...
Gesehen von 2 Usern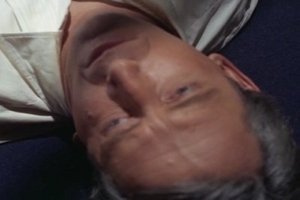 1x3 – Operation Rogosh
Rogosh is an operative for a country hostile to the United States. When he strikes, he typically leaves dozens, if not hundreds, of bodies in his wake. Rogosh has been spotted in Los Angeles. But he will not crack under normal interrogation methods. Briggs comes up with an unusual plan. The IMF stages an accident where pedestrian Rogosh is struck by a car. When he awakes, he appears to be in a prison in his home country -- three years later.
Gesehen von 2 Usern
1x4 – Old Man Out: Part 1
An elderly cardinal has been taken prisoner by an Eastern European country because the clergyman is a leader of the political opposition. He is being held in a prison where no escape has ever occurred. Briggs recruits an old flame who is also a trapeze artist. She accompanies Briggs and the IMF, who pose as a small circus. The "circus" has set up in a park that is next to the prison. Rollin, posing as a member of the circus, is arrested after stealing the wallet of an audience member. Rollin is taken to the prison has manages to smuggle in a lock-pick that enables him...
Gesehen von 2 Usern
1x5 – Old Man Out: Part 2
The IMF breaks off its attempt to free an elderly cardinal. Now, Briggs & Co. must regroup and Briggs must alter his plans. On top of that, a colonel in the unnamed Eastern European country is becoming suspicious of the IMF's "circus." Briggs manages to use the man's suspicions to the IMF's advantage. Crystal, the trapeze artist recruited by Briggs, performs a dangerous diversion while Briggs and Rollin attempt to free the cardinal.
Gesehen von 2 Usern
1x6 – Odds on Evil
A prince, the absolute ruler of a principality, has $1.5 million which he plans to use for arms to wage war on a neighboring, oil-rich country. Briggs devices a scheme that involves breaking the bank of the prince's casino. First, the IMF will utilize a computer to take $200,000 at roulette. That will provide the stake the IMF needs to take the prince at a high-stakes game of baccarat.
Gesehen von 2 Usern
1x7 – Wheels
The IMF Team is tasked to "unfix" a crooked election by thwarting plans to use a crooked voting machine in a crucial voting district in a South American country. "The Wheels" are the tally counters in the voting machine
Gesehen von 2 Usern
1x8 – The Ransom
Egan, a criminal, has kidnapped the daughter of a friend of Briggs. One of Egan's confederates will testify against him the next day before a grand jury. Egan's message to Briggs is clear: exchange the witness for his friend's daughter. At this point, Briggs's friend doesn't even know his daughter has been abducted. Briggs begins an emergency operation in which the IMF will snatch the witness out of a heavily guarded hotel room. But Briggs is determined that Egan won't get a chance to kill the witness.
Gesehen von 2 Usern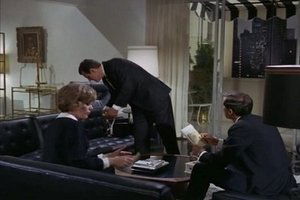 1x9 – A Spool There Was
Rollin Hand and Cinnamon Carter are sent on a mission to locate and retrieve a wire recording, which was hidden by an agent fleeing from guards in such a clever way that no one has been able to find it.
Gesehen von 2 Usern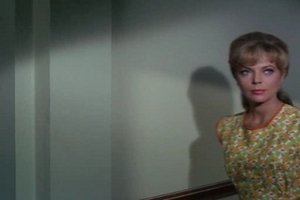 1x10 – The Carriers
Two-hundred trainees are learning how to act like typical Americans in an enemy plot that involves bacterial warfare. Four IMF agents infiltrate this group and wind up in a recreation of a typical American town.
Gesehen von 2 Usern
1x11 – Zubrovnik's Ghost
Rollin Hand and Barney Collier are sent to investigate the case of a female scientist who believes her dead husband's ghost is giving her orders on how to complete her important work.
Gesehen von 2 Usern
1x12 – Fakeout
The IMF's target is Poltroni, an international drug dealer. Poltroni, alias Ted Carson, is in a country with no extradition treaty with the United States. Briggs devises a plan to lure Poltroni to a neighboring country where he can be arrested and sent to the U.S. To execute the scheme, Barney will have to fight for his life against one of Poltroni's thugs while Cinammon will be bait for Poltroni. Also, getting Poltroni to the border won't be easy. It's about 100 miles away.
Gesehen von 2 Usern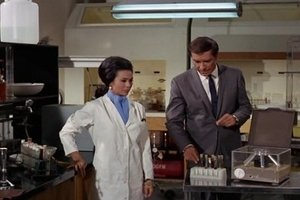 1x13 – Elena
Rollin Hand is sent to investigate the case of a beautiful Latin American spy who has suddenly started to act suspiciously. Is she still on the right side - and is she losing her sanity?
Gesehen von 2 Usern
1x14 – The Short Tail Spy
Cinnamon does her job all too well when the latest mission requires her to feign love for a vain assassin. Meanwhile, Briggs and Barney work to get an over-the-hill terrorist out of the way.
Gesehen von 2 Usern
1x15 – The Legacy
The IMF must thwart four young Nazis from claiming Hitler's fortune, which they plan to use to finance a Fourth Reich.
Gesehen von 2 Usern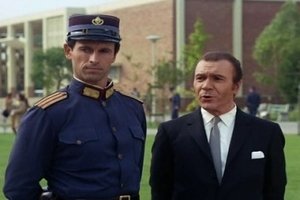 1x16 – The Reluctant Dragon
The IMF seeks to smuggle an important scientist, with the help of his wife, out from behind the Iron Curtain. They discover belatedly that he doesn't want to leave.
Gesehen von 2 Usern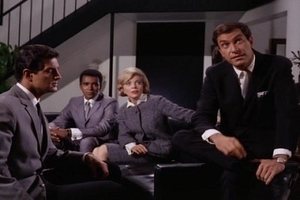 1x17 – The Frame
The Impossible Missions Force mixes dinner and danger at a crime czar's private party. Jack Wellman has arranged the deaths of four Government officials so he can fill the vacancies with men he controls.
Gesehen von 2 Usern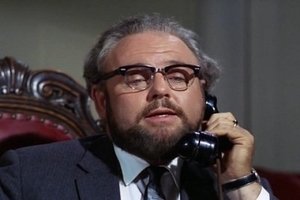 1x18 – The Trial
Briggs poses as an American tourist and subjects himself to a show trial in order to discredit a public prosecutor attempting to seize absolute power in his country.
Gesehen von 2 Usern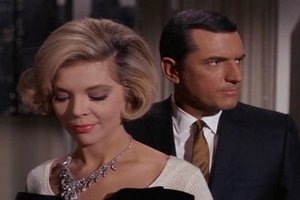 1x19 – The Diamond
Briggs and company pretend to have found a means of synthesizing diamonds in order to con a dictator out of a priceless uncut diamond that will finance his government and secure his power.
Gesehen von 2 Usern
1x20 – The Legend
The IMF team infiltrates a top-secret meeting of Nazis in South America and is shocked to learn that their leader is the legendary war criminal Martin Bormann.
Gesehen von 2 Usern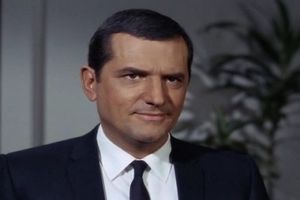 1x21 – Snowball in Hell
Barney faces the cat o' nine tails and a cruel ex-guard at a former penal colony as the other IMF members work to trick the sadist out of a cheap substance that can be used for nuclear weapons.
Gesehen von 2 Usern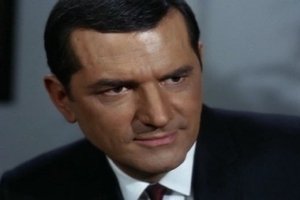 1x22 – The Confession
A Communist Bloc operative has been arrested for the assassination of U.S. Senator William Townsend. Briggs & Co.'s mission is to prove the operative did NOT kill the senator on behalf of his government. The prime suspect is businessman R.J. McMillian, Townsend's primary backer. The Secretary believes McMillian killed Townsend to create a martyr and to create momentum for a preemptive war with the Soviet Bloc. Briggs concocts an elaborate scheme which calls for Rollin to play the role of a con who springs the operative from jail, Cinammon to pretend to be a journalist...
Gesehen von 2 Usern
1x23 – Action!
Miklos Klaar runs a movie studio in the Communist Bloc. He is preparing a film, combining documentary footage with scenes he has shot on a sound stage, to make it appear U.S. troops have committed an atrocity. The Impossible Missions Force -- minus Dan Briggs, who is absent this episode -- runs a typically complicated operation. First, the IMF will ruin Klaar's existing film and negative, forcing him to do a re-shoot. Next, the IMF's plan calls for publicly ruining Klaar just as he's at his moment of triumph.
Gesehen von 2 Usern
1x24 – The Train
The dying leader of a European nation has a protégé ready to assume power. What the leader doesn't know is his protégé has plans to crack down on liberty and execute his enemies. Briggs, in addition to his normal IMF operatives, enlists the help of a physician and an Academy Award-winning art director, as part of his plan. Eventually, the IMF runs an elaborate con, including a phony train ride, aimed at causing the protégé to show his true intentions.
Gesehen von 2 Usern
1x25 – Shock
Wilson, a U.S. ambassador stationed in a neutral country, has been abducted by an intelligence operative of an Eastern Bloc nation. An impostor has been put in Wilson's place. Briggs & Co. have a short amount of time to get Wilson back and foil whatever plot is underway. The IMF, in turn, abducts the impostor. A disguised Briggs takes his place. The impostor, Josef Gord, awakens to find himself in an IMF-manufactured mental hospital. The question is whether the IMF can break him in time to save Wilson.
Gesehen von 2 Usern
1x26 – A Cube of Sugar
A U.S. intelligence operative, posing as a jazz musician, has been captured behind the Iron Curtain. In his possession is a new micro circuit hidden in one of several sugar cubes soaked in psychedelic drugs. Briggs devises a plan where Rollin will be arrested and put in the same prison. To execute the plan, Rollin will need to shed a straight jacket and inject the arrested intelligence agent with a drug making it appear he has died. Barney, Willy and Cinammon will also play key roles in the IMF leader's plan.
Gesehen von 2 Usern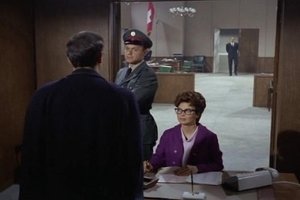 1x27 – The Traitor
A U.S. intelligence operative has defected to an Eastern Bloc country and is currently housed at that nation's embassy in Washington. Briggs devises a plan in which a contortionist is needed to navigate through the ventilation system of the embassy and break into a top-security portion of the facility. What's more, Rollin will pose as an official of the nation while Barney, Willy and Cinnamon also play key roles.
Gesehen von 2 Usern
1x28 – The Psychic
Cinnamon poses as a psychic as part of a typically complicated plan devised by Briggs. The IMF's target is a U.S. businessman who has fled to South America, where he can't be touched legally. He has taken control of a company that holds patents vital to U.S. security interests. The businessman intends to sell the patents to an intelligence operative of an Eastern Bloc nation. The IMF intends to get control of the company back from the businessman. The plan calls for Rollin to impersonate a gangster, Barney to use slight of hand and the help of a respected judge.
Gesehen von 2 Usern
Inhalt
Quelle:
themoviedb.org