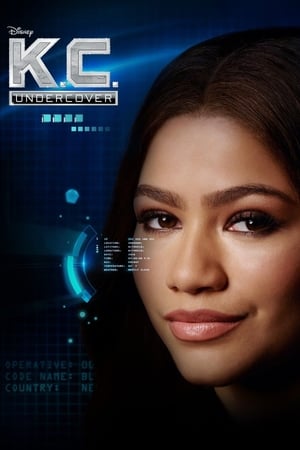 Trailer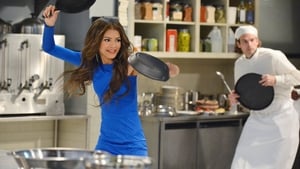 1x1 – Pilot - Das Familiengeheimnis
The newly appointed teen spy takes on her first undercover assignment, which coincides with her school dance. The mission: apprehend an enemy teen spy and recover the code for a virus designed to render every mobile device useless.
1x2 – J.U.D.Y., meine Roboter-Schwester
K.C. tries to convince her parents that her brother, Ernie is ready to become a spy. However, Craig and Kira instead introduce them to their new little sister, Judy - a sophisticated humanoid robot disguised as a precocious 10-year-old.
1x3 – Gib mir ein K! Gib mir ein C!
K.C. reluctantly agrees to try out for cheerleading with Marisa so they can spend more time together. Meanwhile, Craig tries to bond with Ernie over sports, but quickly learns his son's gaming skills are better online than on the field.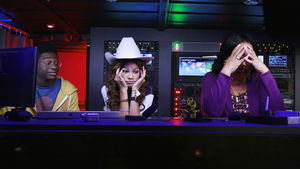 1x4 – Spurlos verschwunden
K.C. and Ernie team up with their retired-spy grandparents - Grandma and Pops - to rescue Craig and Kira from a dangerous mission.
1x5 – Der Fotowettbewerb
Marisa has been named a finalist in a photo contest and her winning photo could be in magazines and billboards everywhere, the only problem is her entry photo is of K.C.
1x6 – Nicht ohne meinen Swag
When K.C. loses her confidence after making a big mistake on a mission, Marisa goes on her own mission to get her best friend back on her game.
1x7 – Daddys kleine Prinzessin
The Coopers are assigned to protect Prince Promomomo and must hide the teenage leader in their home for a few days. But when K.C. and the Prince become smitten with each other, Craig freaks out.
1x8 – Auftrag: Rettet den Aufsatz
Agent Beverly from The Organization hassles K.C. for her last mission report, the same classified information that Marisa has inadvertently used as her class paper, the best friends must race against the clock to get the assignment back.
1x9 – Gefährliche Spionoia
When K.C.'s somewhat awkward brother Ernie brings home his new girlfriend Jolie, a smart and super gorgeous exchange student, K.C. is convinced she is really a spy.
1x10 – Doppeltes Spiel (Teil 1)
When The Organization assigns Junior Spy of the Year, Brett Willis, to go undercover as K.C.'s boyfriend for a mission, K.C. winds up having real feelings for him. Meanwhile, Craig and Kira receive alarming news that their old arch rival Zane is back and determined to destroy them.
1x11 – Doppeltes Spiel (Teil 3)
Zane has captured K.C., but her family has no idea because the evil agent has created a K.C. look alike to take her place and defeat the Cooper family.
1x12 – Ernie backt den Biskuit!
The K.C. doppelgänger gains access to The Organization, now Kira and Craig must race against the clock to save their daughter and the agency.
1x13 – Die Nachbarschaftswache
When K.C. decides to take a must needed vacation during a stakeout to catch a notorious robber, Ernie finally gets a chance to "bake the biscuits" and prove to his dad and K.C., that he is more than just the computer guy.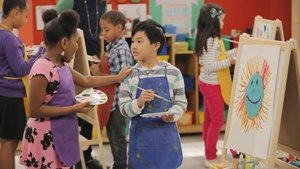 1x14 – Meine Freundin, die Präsidententochter
When Mrs. Goldfeder's house is robbed, K.C. recruits her dad to organize and lead a neighborhood watch group, much to his chagrin. Meanwhile, Judy enlists Pentatonix to help her deliver a special message to Petey.
1x15 – Operation: Auf der anderen Seite (Teil 1)
K.C. goes undercover as a college student at The University of Maryland to befriend and protect the President of The Organization's daughter, Eliza. Meanwhile, Judy tries to talk Ernie into letting her join his Adventure Scout troupe.
1x16 – Operation: Auf der anderen Seite (Teil 2)
When K.C. and her mom go undercover in a correctional facility, they have to face off against each other to protect K.C.'s cover as a tough criminal and Kira's disguise as a correctional officer.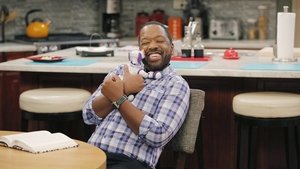 1x17 – Die verschwundene Dame
K.C. goes even deeper undercover into The Other Side's training ground and is close to getting the intel she needs, when she discovers Brett is her new training officer.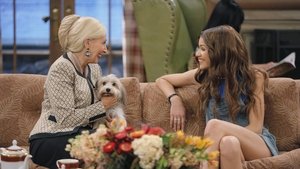 1x18 – Der Mutter-Tochter-Ball
The Cooper family tries to take a much-needed vacation from spying, but their plans are interrupted when a wealthy socialite vanishes from their resort and K.C. is determined to find out what happened.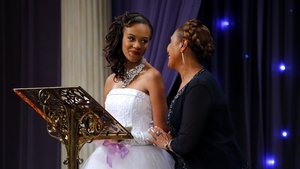 1x19 – Ein Kerl wie K. C.
Kira tricks K.C. into participating in the mother daughter Cotillion Ball by telling her it's an undercover mission, but K.C. puts a damper on her mom's plans when she enlists Marisa to help her go from her usual tomboy drab to Debutante glam.
1x20 – J.U.D.Y. – eine fast perfekte Erfindung (Teil 1)
K.C. goes undercover as a male cadet with Ernie to rescue an agent's son at an all boys' cadet academy.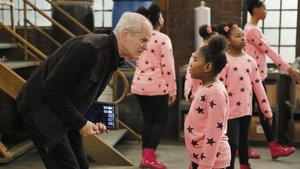 1x21 – J.U.D.Y. – eine fast perfekte Erfindung (Teil 2)
K.C. Cooper enlists the help of former spy and computer engineering expert Simone Deveraux when her family's sophisticated robot, Judy, runs away and is captured by enemy agents.
1x22 – Der wie ein Wolf tanzt
When it's discovered The Other Side has Judy, K.C. and a special guest travel to Alaska to save her! Can they save her? Or has The Other Side already made use of her...?
1x23 – Das Anti-Streit-Verließ
Ernie and Judy travel to NYC for the Central Park Spooktacular to intercept an evil wolf serum, but their mission is interrupted when they run into Emma and Zuri at the party. Marisa and K.C. throw their own Halloween party at the house.
1x24 – Die Staatsfeindin
This special episode follows K.C. and Ernie who, when trapped inside a bank vault, must figure out how to put their sibling rivalry aside and work together to escape.
1x25 – Ach du Fröhliche …
When The Organization arrests Kira for being an enemy of the state, defender Maggie Summers arrives to help K.C. prove her mom was framed. But, is Maggie helping or hurting Kira's case?
1x26 – Kein Zurück (Teil 1)
When K.C. gives her dad the perfect Christmas gift - a surprise visit from his father - she is the one who is surprised when she learns Craig and her Poppa Earl don't really get along, and he has no idea they are all spies.
1x27 – Kein Zurück (Teil 2)
Brett is back and his assignment is to eliminate K.C.. But when he can't bring himself to complete his mission, K.C. decides to help protect him from The Other Side.
1x28 – K.C. And Brett: The Final Chapter, Part 2
When K.C. enlists her family to help Brett escape from The Other Side, the Coopers find themselves in danger with enemy agents and The Organization.
Quelle:
themoviedb.org