1x1 – Episode 1
After paranoid schizophrenic Thomas Birdsey has a violent public breakdown, Dominick Birdsey finds himself stepping up to defend his identical twin brother in unexpected ways.
Gesehen von 4 Usern
1x2 – Episode 2
Tensions rise between Dominick Joy as the media takes an interest in Thomas's case. In an attempt to have Thomas released from Hatch Forensic Institute, Dominick learns that helping his brother may be more difficult than expected.
Gesehen von 4 Usern
1x3 – Episode 3
Sheffer preps Dominick for a pivotal hearing with Hatch's review board that could decide Thomas' fate. A chance encounter with an old classmate brings painful childhood memories to the surface.
Gesehen von 4 Usern
1x4 – Episode 4
Despite the protestations of those closest to him, Dominick returns to work before fully recovering from his accident. Heavily medicated, Dominick recalls the disturbing incident that lead to Thomas's first hospitalization.
Gesehen von 4 Usern
1x5 – Episode 5
Upon learning details of his Sicilian grandfather's arrival in the 1900s Dominick, becomes convinced his family is cursed. A startling update on Thomas from an unlikely source prompts Dominick to take drastic action.
Gesehen von 4 Usern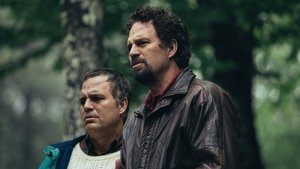 1x6 – Episode 6
A lifetime of animosity between Dominick and Ray spills over in public at an inopportune time. After an unexpected tragedy, Dominick seeks reconciliation with those he has hurt.
Gesehen von 4 Usern
Quelle:
themoviedb.org