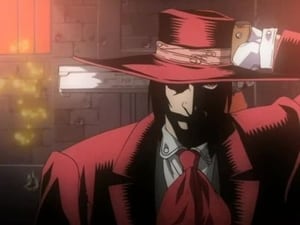 1x1 – Folge 1
Integra, the leader of the Hellsing organization, sends Alucard to the town of Cheddar to kill a vampire who, while posing as a priest, has killed several people from the town as well as a team of police who were sent to investigate. Also, Seras Victoria, a member of the D11 team that was sent in to clean up the situation, attempts to survive while fighting off her former teammates, who are now ghouls.
Gesehen von 15 Usern
1x2 – Folge 2
Two thrill seeking adolescent vampires massacre families across the city. The hellsing organization closes in on the two and thus a test is set for Ceras to prove herself worthy of working with the hellsing organization.
Gesehen von 15 Usern
1x3 – Folge 3
Alucard and Seras are sent with a squad to deal with a vampire, who was artificially made using an implanted computer chip, as he runs amok in a hospital while looking for his deceased lover. Meanwhile, the Vatican sends their own agent, a priest named Alexander, to deal with the situation, and the two groups clash over jurisdictional rights.
Gesehen von 15 Usern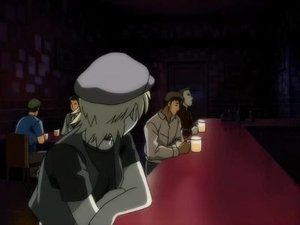 1x4 – Folge 4
There is a new captain for the Hellsing forces that Ceras doesn't like. Killing shots are all over the Internet; the problem is that the people getting killed are wearing Hellsing costumes; plus there are live cast of an operation by Hellsing on TV They are trying to expose an underground group that wants to tell the public about the activities done by the Hellsing institution.
Gesehen von 15 Usern
1x5 – Folge 5
An MI-5 agent is found murdered by vampires The Hellsing forces try to go after them, but they end up getting blown up, to find out that these are no ordinary stupid vampires While holding a round table meeting, Integra finds herself cornered with the other knights in her castle; by the same vampires that decided to attack and destroy all Hellsing forces, led by Luke and his brother Jan
Gesehen von 15 Usern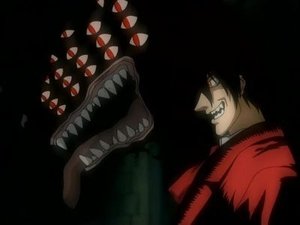 1x6 – Folge 6
The Two brother vampires Luke and Jan are now in the mansion, with there ghouls Most of the forces are wiped out, except for the three vampires, and a "great" duel occurs between Alucard and Luke.
Gesehen von 15 Usern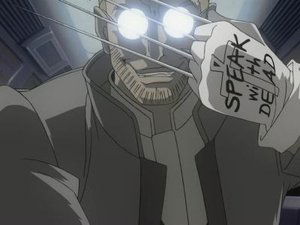 1x7 – Folge 7
The Hellsing forces are still gathering strength after the destruction done by the vampire attack on the mansion; while having to fight with all their power to do the ordinary jobs like killing ordinary beasts and vampires Integra has to deal with a Vatican representative that wants to take over the city because Integra doesn't have the power it protect it from monsters And another fight between Alucard and the crazy Priest
Gesehen von 14 Usern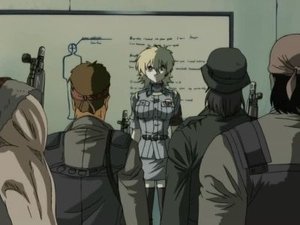 1x8 – Folge 8
There are some new foreign trainees at the Hellsing HQ There is an investigation about the strange chips that turns people into freaks Ceras goes with Harry the detective to visit a vampire that might help them Everything remains mysterious and unknown for this episode.
Gesehen von 14 Usern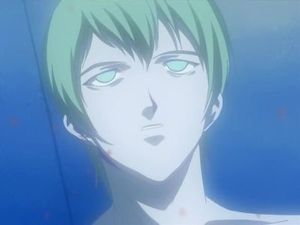 1x9 – Folge 9
An illusion is taking over the place, and no one is being himself Integra's sister is visiting her A fight is about to start between Alucard and a stranger that makes a very worthy opponent to him.
Gesehen von 14 Usern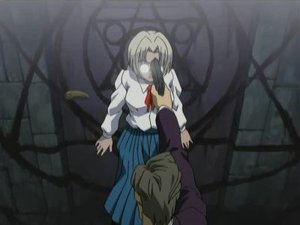 1x10 – Folge 10
While Integra is having a very dangerous operation, we go back to her childhood and the beginning of her relation with Alucard.
Gesehen von 14 Usern
1x11 – Folge 11
Ceras is having dreams of some vampire that reflect her feelings about the new life that she is living, so she goes to Helena to see if she can help her. There is a big meeting with the queen that will be arranged some where secret.
Gesehen von 14 Usern
1x12 – Folge 12
The army is attacking the HQ of Hellsing that was betrayed by the other knights, and now they are trying to make it vanish like it never happened Everyone is fighting his enemy.
Gesehen von 14 Usern
1x13 – Folge 13
The final fight between Incognito and Alucard.
Gesehen von 13 Usern
Quelle:
themoviedb.org