1x1 – Folge 1
Harley set's off to rule Gotham City and separate herself from being known as "Joker's Girlfriend"
1x2 – Folge 2
Harley makes an effort to impress the Legion of Doom.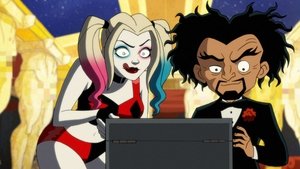 1x3 – Folge 3
Harley looks to recruit her very own crew.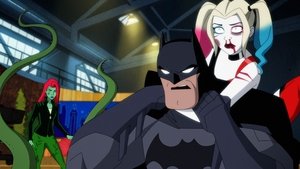 1x4 – Folge 4
Anxious for more publicity, Harley sets out to find a nemesis.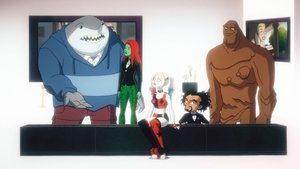 1x5 – Folge 5
Harley has an identity crisis that sends her into a strange brain freeze. Dr. Psycho leads the team into Harley's mind to find the source of the problem.
1x6 – Folge 6
When Clayface loses his arm in a heist, it turns out to be not only evidence for Jim Gordon, but also a key witness against Harley and her crew.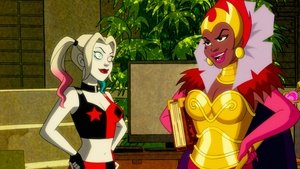 1x7 – Folge 7
Harley recruits her friend and mentor Queen of Fables to help her steal a force field from STAR Labs, to steal a weather-changing machine, so she can impress the Legion of Doom. Meanwhile, Poison Ivy dates Kite Man.
1x8 – Folge 8
Harley gets an invite to the Legion of Doom's prospective members party, but Ivy discovers that it's her Lex Luthor is really after.
1x9 – Folge 9
Ivy and the crew find themselves abandoned when Harley pursues her dream after the Legion makes her a member - and Joker woos her. But when he uses her to escape Batman, Harley realizes that she's made a mistake...but it may be too late to fix things with her friends.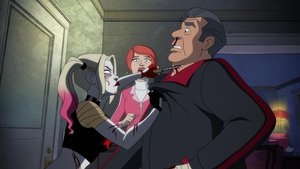 1x10 – Folge 10
Harley discovers that she can go home again - but it's very dangerous. As Harley reconciles with her father, Ivy tries to escape from the factory and Frank drives to the rescue.
1x11 – Folge 11
Harley reunites her crew and they set out to save Ivy, who has fallen into Scarecrow's hands and is a vital part of the villain's plan.
1x12 – Folge 12
Harley and her crew attempt to rescue Gotham from the hands of Joker and Queen of Fables.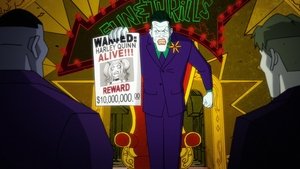 1x13 – Folge 13
Ivy is dead, Harley's crew is captured, and Batman is his captive. Joker has everything he's ever wanted - but is it enough without Harley at his side?
Quelle:
themoviedb.org