1x1 – Das Erwachen Teil 1
Elisa Maza arrives on scene. There's a huge battle on a skyscraper with an old Scottish castle that has been recently installed. The castle's history is revealed. It was the ancestral home of the Gargoyles. Magical creatures who were betrayed long ago by the humans they protected.
Gesehen von 14 Usern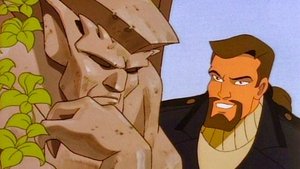 1x2 – Das Erwachen Teil 2
In the past, Goliath returns to the castle to find most of his clan have been destroyed, and the humans have been captured. The gargoyles go to rescue the humans, they rescues the humans and save the eggs, but the Magus casts a spell on them to sleep. A thousand years later they wake up in Manhattan. Now the Gargoyles have to adapt to their situation.
Gesehen von 14 Usern
1x3 – Das Erwachen Teil 3
Detective Elisa Maza goes to investigate the falling castle debris. She encounters the gargoyles. She offers to help the Gargoyles understand their new environment. Maza and Goliath agree to meet the next night so she can show him the city. Meanwhile the other gargoyles do their own exploring.
Gesehen von 14 Usern
1x4 – Das Erwachen Teil 4
Goliath and Elisa are attacked in the park. They manage to escape, but Goliath is hit with a tranquilizer and it's near dawn. Elisa learns what happens to gargoyles during the day. She has to deal with their pursuers and protect Goliath until he can awaken. That night Xanatos reunites the clan with someone they thought had perished 1000 years ago. Xanatos asks the gargoyles for a favor.
Gesehen von 14 Usern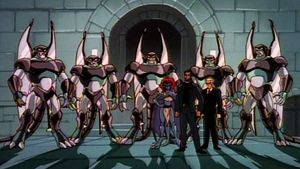 1x5 – Das Erwachen Teil 5
The Gargoyles retrieve Xanatos's stolen data. When they return, Goliath meets with Elisa who gives him the real story on the data. Goliath informs the others, which sets up a battle, and the Gargoyles learn more about the last battle at Castle Wyvern.
Gesehen von 14 Usern
1x6 – Der Reiz der Jagd
Lexington meets his TV idols, The Pack, only to have them lure him and Goliath into a deadly hunt as the prey.
Gesehen von 14 Usern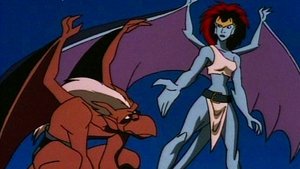 1x7 – Die Verführung
After an unpleasant encounter with humans, Brooklyn is swayed by Demona to work for her.
Gesehen von 14 Usern
1x8 – Ein Tödliches Geschäft
When Broadway accidentally shoots Elisa, he is grief stricken while Goliath and police hunt for a gangster they think is the culprit.
Gesehen von 14 Usern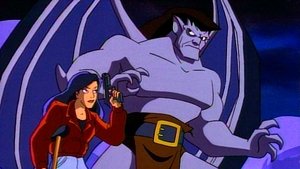 1x9 – MacBeth tritt auf
A mysterious man with considerable experience with Gargoyles offers his services to remove the clan from the castle.
Gesehen von 14 Usern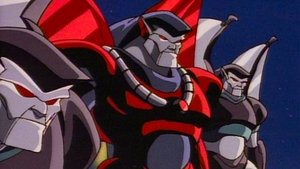 1x10 – Kopf an Kopf Rennen
Elisa gets a new partner. Xanatos donates the Eye of Odin to a museum to improve his public image. The Eye is stolen by something or someone resembling a gargoyle.
Gesehen von 14 Usern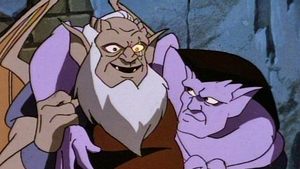 1x11 – Durchhalten bis zum Morgengrauen
While being pursued by Demona, Hudson keeps a wounded Goliath's spirits up with memories of their battle with the Archmage.
Gesehen von 14 Usern
1x12 – Ihres Bruders Hüter
While Elisa's brother considers working for Xanatos against her advice, Jackal and Hyena plot to strike against the billionaire.
Gesehen von 14 Usern
1x13 – Das Wiedererwachen
A dead gargoyle of the Wyvern Clan is brought back to life by Xanatos and Demona as a cyborg.
Gesehen von 14 Usern
Quelle:
themoviedb.org