1x0 – Unaired Pilot
The same as season one episode "Something Wicca This Way Comes" however with a different actress playing Phoebe & a different actor playing Inspector Andy Trudeau.
Gesehen von 23 Usern
1x1 – Something Wicca This Way Comes
Three sisters reunite after the death of their beloved grandmother, and learn they have inherited much more than the family manor.
Gesehen von 27 Usern
1x2 – I've Got You Under My Skin
Phoebe can't resist a peek into the future. She and her sisters learn their first lesson in witchcraft - deadly demons can come in any kind of package, including gorgeous male photographers.
Gesehen von 27 Usern
1x3 – Thank You for Not Morphing
The sisters' father returns after a 20 year absence, and evil neighbours who can change shape set out to steal the Book of Shadows.
Gesehen von 27 Usern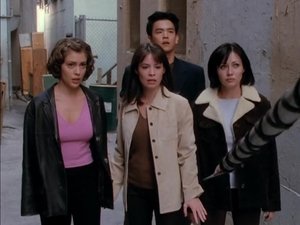 1x4 – Dead Man Dating
Piper falls for the ghost of a recently murdered man who needs her help to ensure that he receives a proper burial before an ancient evil spirit can claim his soul.
Gesehen von 27 Usern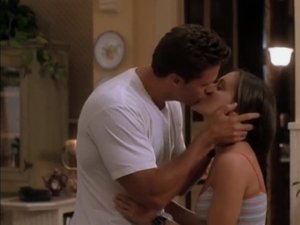 1x5 – Dream Sorcerer
Prue's sleep is disturbed by strange visions in which she's taunted by a sinister and threatening man who has taken over her subconscious.
Gesehen von 27 Usern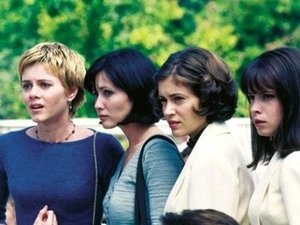 1x6 – The Wedding from Hell
Piper discovers a man who is being forced by evil beings to marry against his will, leading to a fight with a demonic wedding party.
Gesehen von 27 Usern
1x7 – The Fourth Sister
A troubled teenage witch comes to the sisters for help and guidance, hoping that the Halliwells will become her mentors, but it transpires that the girl is an unwitting pawn in the schemes of an evil sorcerers.
Gesehen von 27 Usern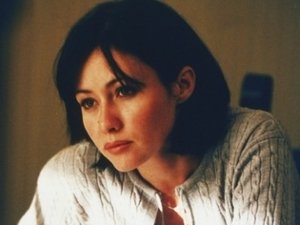 1x8 – The Truth Is Out There... and It Hurts
Prue decides she must find out how Andy will react to her being a witch so she casts a truth spell. The 24-hour spell makes anyone around the sisters tell the truth. But is the truth what they really want to hear?
Gesehen von 27 Usern
1x9 – The Witch Is Back
Prue is attacked by a warlock from the past, but Phoebe calls on an ancestor to help protect the sisters, and Piper works up her courage to ask Leo out.
Gesehen von 27 Usern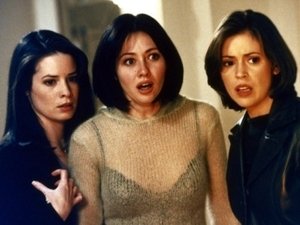 1x10 – Wicca Envy
When Prue is arrested for stealing a priceless tiara, it is revealed that her boss, Rex, is a warlock. The sisters must prove Prue's innocence and vanquish Rex before its too late.
Gesehen von 27 Usern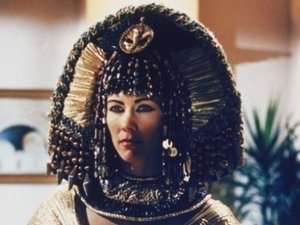 1x11 – Feats of Clay
Phoebe's ex-boyfreind shows up with a stolen and cursed Egyptian urn, Prue tries to save the auction house from bankruptcy, and Piper's witchcraft backfires.
Gesehen von 27 Usern
1x12 – The Wendigo
Piper is attacked by a vicious beast, and Andy goes on a stakeout with an FBI agent who is hunting a creature.
Gesehen von 27 Usern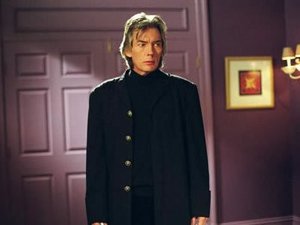 1x13 – From Fear to Eternity
Every 1,300 years, a unique demon appears that feeds on the fears of witches. This time it is targeting the Halliwell sisters and they receive aid from their Wicca ancestors just as they are close to their own fearful deaths.
Gesehen von 26 Usern
1x14 – Secrets and Guys
Prue and Phoebe receive a plea for help from a young kidnap victim, while Piper is surprised by the unexpected return of her lover Leo.
Gesehen von 26 Usern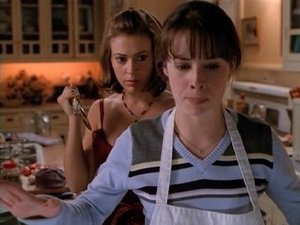 1x15 – Is There a Woogy in the House?
Phoebe becomes possessed by an evil entity that was banished by the sisters grandmother years ago.
Gesehen von 26 Usern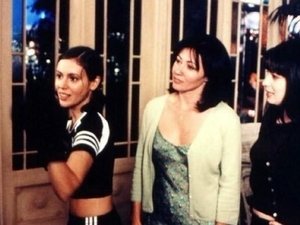 1x16 – Which Prue Is It, Anyway?
To defeat a powerful foe, Prue casts a spell to multiply her powers, only to find that the spell works by creating multiples of Prue.
Gesehen von 26 Usern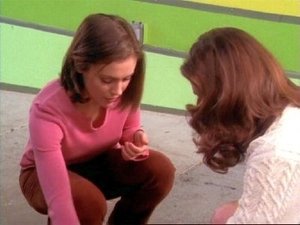 1x17 – That '70s Episode
To protect themselves from a power stealing warlock, the sisters time travel to the 1970s where they encounter their mother and grandmother.
Gesehen von 26 Usern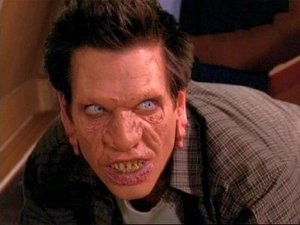 1x18 – When Bad Warlocks Turn Good
Prue befreinds a soon to be priest, but discovers that he has a dark past. Meanwhile, Phoebe plays matchmaker for Piper.
Gesehen von 26 Usern
1x19 – Out of Sight
When a young boy gets kidnapped by a Grimlock, it's up to Prue, Piper and Phoebe to attempt a dangerous rescue.
Gesehen von 26 Usern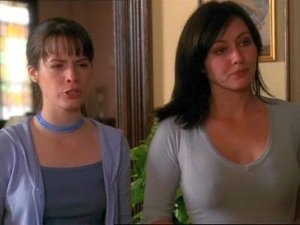 1x20 – The Power of Two
Piper is sent by her job to Hawaii leaving Prue and Phoebe by themselves to face a ghost who serially kills people that had to with his execution for revenge.
Gesehen von 26 Usern
1x21 – Love Hurts
Leo returns to San Francisco to beg the sisters to protect a woman who is being stalked by a demonic stalker.
Gesehen von 26 Usern
1x22 – Déjà Vu All Over Again
A warlock repeatedly attempts to kill the Charmed Ones, with the demon Tempus turning back time after each failure so that he can try again.
Gesehen von 26 Usern
Quelle:
themoviedb.com