1x1 – Pilot
Advertising executive Dre happily anticipates a promotion; Andre Jr. wants to covert to Judaism and have a bar mitzvah like his friends.
Gesehen von 2 Usern
1x2 – The Talk
When Dre decides to give Andre Jr. the sex talk, he instantly regrets it when his son won't stop asking questions.
Gesehen von 2 Usern
1x3 – The Nod
Dre tries to help Andre Jr. expand his social circle. Rainbow tries to inspire Diane.
Gesehen von 2 Usern
1x4 – Folge 4
Dre agrees to do Rainbow's "mom" duties for a week.
Gesehen von 2 Usern
1x5 – Folge 5
Although Dre and Rainbow agreed they would no longer spank their kids, all bets might be off when Jack disobeys. Now, Zoey, Junior, Diane and a nervous Jack are afraid that their parents will go back on their word.
Gesehen von 2 Usern
1x6 – Folge 6
Dre fears his holiday fun will be ruined when the older kids balk at the glorious Johnson Halloween tradition of seeing who can pull the most outlandish pranks on each other.
Gesehen von 2 Usern
1x7 – Folge 7
After the kids turn their collective noses up at Dre's favorite cheap restaurant in his old 'hood,' he decides it's time to give them a reality check. He insists all of them get jobs.
Gesehen von 2 Usern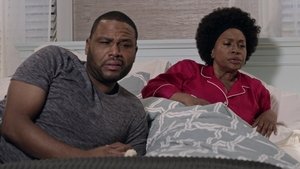 1x8 – Folge 8
Dre's mother, Ruby, comes for a visit, and she smothers her pork chops with gravy, Dre with love, and would like to flat out smother Bow. Dre tries to find a way to get the two most important women in his life to get along.
Gesehen von 2 Usern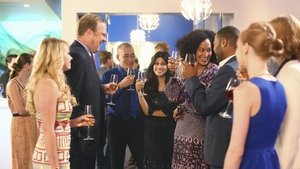 1x9 – Folge 9
Dre wants the family to feel more connected so he embraces what it means to have each other's backs. Bow and Dre invoke "Team Johnson" putting the less-than-enthusiastic Zoey and Andre Jr. in charge of babysitting the twins.
Gesehen von 2 Usern
1x10 – Folge 10
Certain that his annual office Christmas party needs a black Santa, Dre goes out of his way to fill the red suit, even though the head of HR already got the job. Meanwhile, Bow doesn't feel like competing with Ruby over who cooks the big holiday dinner.
Gesehen von 2 Usern
1x11 – Folge 11
Dre worries Rainbow is questioning his manliness, so Pops tries to help his son save face. Meanwhile, things get awkward when Jr. is selected to play "Romeo" to his sister Zoey's "Juliet" in their school play.
Gesehen von 2 Usern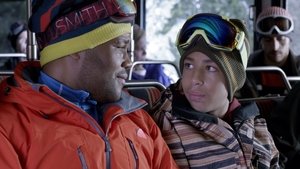 1x12 – Folge 12
On the way to the Johnson family's annual MLK holiday ski trip, Dre realizes his children may not know the significance of Dr. Martin Luther King, Jr. so he decides to inundate them with Dr. King history facts.
Gesehen von 2 Usern
1x13 – Folge 13
Dre is determined to keep the peace on Valentine's Day; Diane's siblings try to teach Diane how to give a compliment.
Gesehen von 2 Usern
1x14 – Folge 14
When Zoey brings home her first "serious" boyfriend,also named Andre, Dre takes an instant dislike to him for many reasons. He's thrilled when they break up...until he learns that Andre dumped Zoey because she's too shallow.
Gesehen von 2 Usern
1x15 – Folge 15
Andre Jr. is being bullied at school so Dre teaches him how to defend himself with words. Dad teaches his son how to trash talk like a prize fighter. Meanwhile, Diane doesn't want the night light turned off because she's afraid of the dark causing Bow to go nuts from sleep deprivation.
Gesehen von 2 Usern
1x16 – Folge 16
Dre organizes an amazing vow renewal for their 15th anniversary. But when Bow's hippie-dippy parents, Alicia and the white Paul show up unannounced bombshells drop and old disagreements between the two families.
Gesehen von 2 Usern
1x17 – Folge 17
Things begin to fall apart, in more ways than one, when Dre hurts himself playing basketball right before his 40th birthday. Bow and Ruby face off over who can get Dre the best gift, and the kids try to figure out what to give their dad.
Gesehen von 2 Usern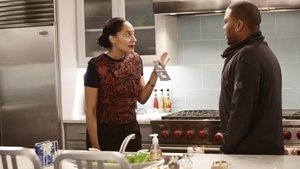 1x18 – Folge 18
Bow learns from her colleague that Dre never had the vasectomy a few years back that he was supposedly scheduled, so she decides to see if he'll come clean and tell the truth.
Gesehen von 2 Usern
1x19 – Folge 19
Bow invites her friends from college to an elaborate dinner party in hopes of impressing them; Dre learns a lot about Bow's past; the kids decide to create their own reality show by documenting the party.
Gesehen von 2 Usern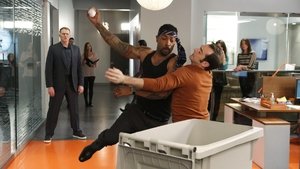 1x20 – Folge 20
When super cool--and white--exec Jay Sloane challenges Dre over his street cred and picks inept Charlie for a big urban market account, Dre finds himself questioning his "blackness." Pops gets a letter from the IRS and fears the worst.
Gesehen von 2 Usern
1x21 – Folge 21
When teenager Zoey goes through a mini-rebellion phase by pushing boundaries and acting out, Dre wants to lay down the law, while Bow insists on a softer approach like her mom did with her.
Gesehen von 2 Usern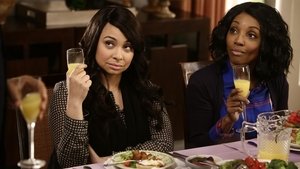 1x22 – Folge 22
Dre's sister, Rhonda, is in town for Mother's Day and although she hasn't come out to the family, everyone knows she's gay, except Ruby.
Gesehen von 2 Usern
1x23 – Folge 23
Liberals Dre and Bow go ballistic when Junior declares he's joined the Young Republican Club to impress a girl (ironically named Hillary). Since they really can't believe any reasonable black people would be Republicans, Dre and Bow arrange to meet Hillary's wealthy and conservative parents.
Gesehen von 2 Usern
1x24 – Folge 24
Pops comes to the rescue with the colorful story of how his great-great grandfather, Drexler Johnson, bet the future of the Johnson family against a ruthless gangster, Elroy Savoy, for Jack and Diane's school assignment.
Gesehen von 2 Usern
Quelle:
themoviedb.org