1x1 – Episode 1
A man and his wife are found dead in their home. Their daughter is found later and seems traumatized. A new woman police inspector teams up with the strange but brilliant Balthazar, a medical examiner, to investigate this bizarre murder.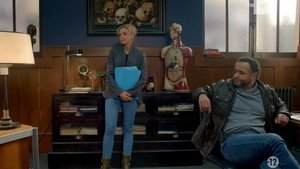 1x2 – Episode 2
A man's mutilated corpse is found at a construction site. Balthazar realizes the man has had extensive plastic surgery which leads to a 15-year old case of revenge.
1x3 – Episode 3
A young women's frozen body is found inside a truck. DNA on her body leads the police to a cold case of an abusive husband who disappeared with his children years earlier.
1x4 – Episode 4
While at a movie theater, Balthazar is called to help a woman who appears to have been stabbed, but after realizing the blood she's covered in belongs to someone else, he races to find the other injured person. Learning that the 2 victims were engaged, Bach interviews their families, who claim the pair were very much in love, but evidence shows the woman was deeply depressed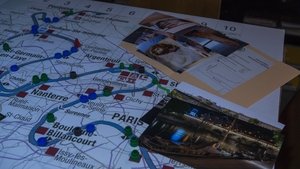 1x5 – Episode 5
Balthazar examines a dismembered corpse found in the river, but when the body parts don't match up he realizes there's a nother victim. As Bach investigates the crime, Balthazar debates whether to tell her that Lise's killer may have committed 6 other murders.
1x6 – Episode 6
Balthazar arrives on the scene of a horrific car accident and finds the body of a woman a few yards away. The police assumed she was killed in the crash, but Balthazar determines she died several hours earlier and that her corpse was in one of the car trunks.
Quelle:
themoviedb.org