1x1 – Now Is Not the End
In 1946, Peggy Carter is now a secretary for the Strategic Scientific Reserve. Howard Stark asks her for help when the country believes that he is selling deadly weapons to their enemies.
Gesehen von 28 Usern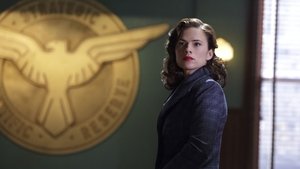 1x2 – Bridge and Tunnel
Howard Stark's deadliest weapon has fallen into enemy hands, and only Agent Carter can recover it. But can she do so before her undercover mission is discovered by SSR Chief Dooley and Agent Thompson?
Gesehen von 28 Usern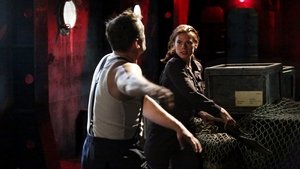 1x3 – Time and Tide
As Agent Carter closes in on Howard Stark's stolen technology, Peggy's secret mission could unravel when the SSR arrests Jarvis and a secret is revealed.
Gesehen von 27 Usern
1x4 – The Blitzkrieg Button
Peggy may be in more trouble than usual when fugitive Howard Stark suddenly returns for mysterious reasons. And Chief Dooley chases a new clue all the way to Europe that threatens to destroy Peggy's future at the SSR.
Gesehen von 27 Usern
1x5 – The Iron Ceiling
Carter finally gets a chance to prove herself as she is sent on a mission in Russia with Agent Thompson and the Howling Commandos. Meanwhile, Agent Sousa makes an important discovery.
Gesehen von 26 Usern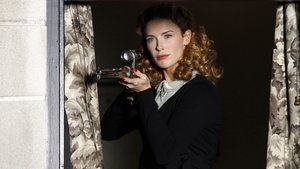 1x6 – A Sin to Err
Carter believes that the spy that stole Stark's technology is a woman. The SSR now knows that Carter is helping Stark. There's a new spy in the agency.
Gesehen von 26 Usern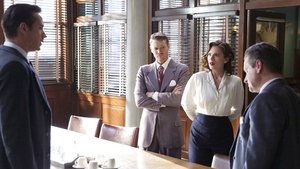 1x7 – SNAFU
Peggy is cornered and more vulnerable than ever as Leviathan makes their move against her. As the SSR zeroes in on Howard Stark, they may pay the ultimate price as they find their true enemy is closer than they realized.
Gesehen von 26 Usern
1x8 – Valediction
Peggy faces the full fury of Leviathan, as Howard Stark makes his return.
Gesehen von 26 Usern
Quelle:
themoviedb.org