1x1 – Episode 1
When his son is involved in a tragic accident, a judge is faced with an impossible decision that will impact his family forever. A birthday gift from a dangerous crime lord and his wife puts their son on a collision course with tragedy.
Gesehen von 2 Usern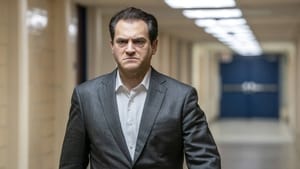 1x2 – Episode 2
On the anniversary of his wife's death, Michael and Adam create an alibi for the day of the accident. A favor for Michael pulls his close friends Charlie and Lee into the web of deception. Kofi gets approached about a job.
Gesehen von 1 User
1x3 – Episode 3
Michael continues to use his power to obscure details of the accident as Jimmy Baxter and Gina plot their revenge. Things aren't adding up for Lt. Costello. Bad advice leads Kofi to make a bold move. Gina strikes a deal for son Carlo.
Gesehen von 1 User
1x4 – Episode 4
Tensions escalate as Adam moves from one dangerous liaison to another. Elizabeth steps in to protect her grandson. Family dinner at the Desiatos is plagued by secrets and lies.
1x5 – Episode 5
Michael attempts to return to business as usual until he discovers that someone is blackmailing him. Jimmy Baxter and Gina Baxter remain committed to avenging their son's death.
1x6 – Episode 6
Adam spends the day with a dangerous new love interest, while Michael searches for his blackmailer. Lee ramps up her involvement in Kofi's case.
1x7 – Episode 7
Michael's solution to his blackmail problem unearths deeper troubles. Eugene finds family in Big Mo's crew. Adam's secret is threatened to be outed by a problematic relationship.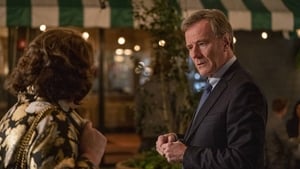 1x8 – Episode 8
Know what this is about? Be the first one to add a plot.
1x9 – Episode 9
Know what this is about? Be the first one to add a plot.
1x10 – Episode 10
Know what this is about? Be the first one to add a plot.
Quelle:
themoviedb.org