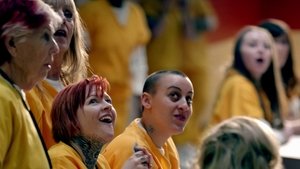 1x1 – Who Are These People?
We are introduced to a range of characters across the globe who are leading their lives in their own unconnected way, right up to the point when the American President announces to the world that an extinction level event is due in 34 days time when an asteroid, 8 miles wide, will impact the earth. For some reason, all of these characters will come together in a bunker deep underground in a town in the UK called Slough to watch the end of the world on TV.
Gesehen von 3 Usern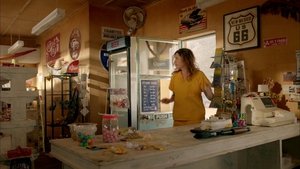 1x2 – Episode #1.2
Jamie intends to find his real mother and his twin brother. Rhonda continues her journey after escaping from prison and the white house discusses plans to save mankind from extinction.
Gesehen von 3 Usern
1x3 – Episode #1.3
Jamie's search grinds to a halt when he is yet again mistaken for Ariel. Father Jude and Sister Celine step in to help a young girl escape an angry mob.
Gesehen von 3 Usern
1x4 – Episode #1.4
Still on the run Rhonda and Leanne manage to escape tough marshal Tess Carter when Rhonda's desperation goads her into hostage taking whilst their erstwhile captor Ariel, Jamie's twin, uses Spike to hack into the government computer where they discover that Scotty is masterminding the plan to save a selected few in an underground bunker. Jamie and Dave spring Jamie's mother Mary from a psychiatric hospital whilst Father Jude impresses Sister Celine by saving a would-be suicide. However a sinister couple are tracking him.
Gesehen von 3 Usern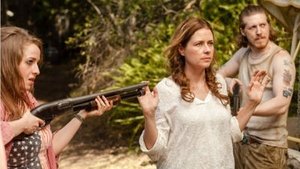 1x5 – Episode #1.5
Jamie makes a discovery that leaves him completely betrayed. Ariel sends Scotty a worrying video message, and Rhonda realises she can't trust anyone when she meets Leanne's family.
Gesehen von 3 Usern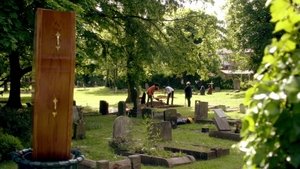 1x6 – Episode #1.6
Jamie and Dave return to Slough with Mary, who is killed in a freak accident though its news coverage brings Father Jude, along with Celine, to visit Jamie. Jude tells him not only that he is his father who abandoned him but that he has seen Layla and her daughter, Frankie, and encourages Jamie to seek them out. Rhonda makes it back home and is reunited with Spike. They are pursued by police but rescued by Scotty. However Scotty's boyfriend Gaines disassociates himself from the trio as now all three of them are fugitives. Back in Slough Ariel wakes up in an ...
Gesehen von 3 Usern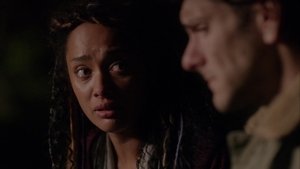 1x7 – Episode #1.7
Jamie finally gets some answers, Scottie has to make an impossibly tough decision and Father Jude questions his path.
Gesehen von 3 Usern
1x8 – Episode #1.8
Jamie and Ariel finally meet under strained circumstances. Father Jude makes an important decision with unanticipated consequences. Rhonda has further bad news and Saviour hits it target.
Gesehen von 3 Usern
1x9 – Episode #1.9
Gaines takes the president to his bunker but there is a change of plan as Gaines announces to the world that Saviour has failed. Shocked by Jude's alleged suicide Celine takes his body for burial in Slough and at the funeral Jamie meets Sutton, the old American who abducted Ariel and offers Jamie and his family a place in her own bunker. However Jamie is intercepted by Ariel, who imprisons him in the bank and impersonates him to Layla.. In America Rhonda is found guilty of treason and ends up on Death Row, where she re-encounters Leanne but they are rescued by Gaines ...
Gesehen von 3 Usern
1x10 – Episode #1.10
With the comet about to strike, the race to the bunker is on.
Gesehen von 3 Usern
Quelle:
themoviedb.org