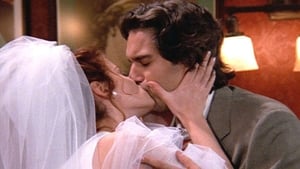 1x1 – Die Hochzeit meiner besten Freundin
When Grace gets a marriage proposal, Will risks their friendship by telling her what he thinks.
Gesehen von 11 Usern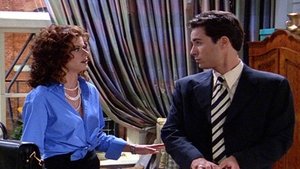 1x2 – Das Wohnungskarussell
Will has to decide whether to invite Grace to live with him or put up with his roommate.
Gesehen von 11 Usern
1x3 – Das Mega-Wohlfühl-Bad
When Grace moves in with Will,she complains that the guest bathroom is too small and suggests knocking the common wall down to create one big master bathroom.
Gesehen von 11 Usern
1x4 – Texas trifft New York
When Grace decorates Harlin's apartment, she gets carried away with a cowboy theme. Will is both shocked and embarrassed by the cowboy chic and makes an even greater mess of the situation. Meanwhile, Jack decides to embark on a singing career - with a little help from Karen.
Gesehen von 11 Usern
1x5 – Halloween? Reine Kindersache!
Will and Grace plan to spend a serious Halloween together watching Ingmar Bergman movies at home - until Harlin drops off his over-eager kids at their place when he's called away on business. Meanwhile, Jack convinces Karen to accompany him to the downtown parade where she becomes an honorary drag queen.
Gesehen von 11 Usern
1x6 – Der geheimnisvolle Klient
When Jack reveals to Grace that Will once had an affair with a "client," she becomes paranoid that Will is keeping secrets from her. Her suspicions continue to grow when Will meets Karen for a discreet meeting to discuss her legal problems and will only tell Grace he's meeting with a client.
Gesehen von 11 Usern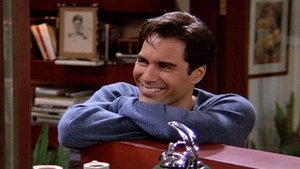 1x7 – Wo ein Will ist, ist kein Weg
Grace blames her relationship with Will as the reason for her lack of interest in dating and decides they can no longer have fun together. Meanwhile, Jack enlists Will's help when the IRS catches up with him.
Gesehen von 11 Usern
1x8 – Mega-News
Grace has the opportunity to buy the studio that serves as her office space and turns to Will for first-time buyer advice. However, Will's negotiating tactics lead Grace to believe that Will thinks she is incapable of closing the deal and she sets out to prove him wrong. Meanwhile, Jack wants to become a massage therapist and practices his technique on a delighted Karen.
Gesehen von 11 Usern
1x9 – Will und Struppi
After Grace defies Will's wishes and brings home a puppy, Will can't resist the pooch and begins to treat him like a newborn baby. Meanwhile, Jack and Karen worry about the dog's effect on Will and Grace and insist that the new parents go out for a night on the town.
Gesehen von 11 Usern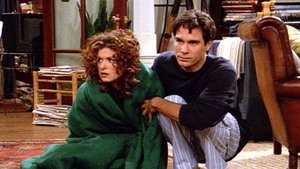 1x10 – Heizungsschacht der Leidenschaft
Will and Grace become hooked on a real-life soap opera unfolding in their neighbors' apartment when they begin eavesdropping through the new heating vent in their floor. As Will and Grace live vicariously through the marital infidelities of the downstairs couple, Jack feels neglected and enlists Karen's help in staging a play that drives the message home to his two best friends.
Gesehen von 11 Usern
1x11 – Graue Brusthaare und eine Cowboy-Torte
It's Will's birthday and all he wants is a nice, quiet dinner with his two best friends, Grace and Jack. When Jack and Grace discover they share a passion for figure skating, they surprise Will with tickets for Champions on Ice and Karen reluctantly joins the special evening.
Gesehen von 11 Usern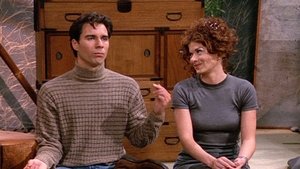 1x12 – Nicht ohne meine Putzfrau
Will hires a cleaning lady to "rescue" his designing roommate Grace from the creative chaos that litters their apartment, and while preparing for an annual decorators' contest, Grace develops a dependency on her maid and can't create without her. Meanwhile, Jack poses as an attorney in Will's office to impress an attractive guy he hopes to date.
Gesehen von 11 Usern
1x13 – Das Mutter-Schutzschild
Grace's visiting mom, Bobbi Adler, a would-be star whose propensity for breaking out into show tunes and impressions dismays her daughter - and delights Will, Jack and Karen - wreaks havoc by suggesting Will and Grace wed, despite their sexual differences. When Will winces at the fantasy of committing to anyone who needs to be the star of a relationship, Grace realizes she's more of a chip off the old block than she imagined.
Gesehen von 11 Usern
1x14 – Big Brother kommt (1)
A "surprise" birthday party for Jack astounds Will when his estranged older brother Sam turns up at the fête at Grace's invitation. Not only do sparks fly between the brothers, but electricity of a different sort crackles between Grace and Sam. Meanwhile, Karen flashes her platinum card for Jack as the pair shop until they drop at a boutique where the snooty salesmen previously had snubbed Jack.
Gesehen von 11 Usern
1x15 – Big Brother kommt (2)
A wary Grace tells Will of her romance with his brother, Sam, and unleashes an avalanche of resentment. While Will wrestles with sibling rivalry, Karen helps Jack come to grips with turning 30 by hiring him as her personal assistant and leads Grace to sort through her true feelings for the Trumans.
Gesehen von 11 Usern
1x16 – Deiner, meiner oder unser?
Stunned to find they have a 'date' with the same guy, Will and Grace compete for the affections of a handsome, charming new neighbor at dinner, and even Jack's finely-tuned gay-dar can't pick up his preference. Meanwhile, Karen contemplates firing her driver and in a twist of irony asks Grace to role-play firing an incompetent employee.
Gesehen von 11 Usern
1x17 – Grace und der Eskimo
The gang retreats to a cabin in Vermont for the weekend, where Grace rekindles a romance with an old flame and tries to hide the fling from Will, who's pining on the eve of his would-be anniversary. Meanwhile, Karen's culinary efforts go up in smoke, as does Jack's attempt to cheer Will by dragging him to a gay pub, where the town barber-turned-hair stylist sidles up to him.
Gesehen von 11 Usern
1x18 – Der Grace-Ersatz
Will finds a "substitute Grace" in Val, a new neighbor who is available for plans with Will while Grace is consumed with work. As Will and Val continue to spend more time together, Grace fears that she has been replaced and fights with Val to regain Will's attention. Meanwhile, Jack seeks support from Karen after the court finds him guilty of slapping a meter maid and sentences him to pick up trash.
Gesehen von 11 Usern
1x19 – Peinlichkeiten unter Freunden
Will learns a lesson about prejudice from Jack; Karen tells Grace about her rocky marriage.
Gesehen von 11 Usern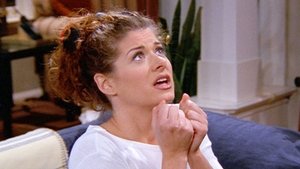 1x20 – Alles für Grace
A successful publicist hires Grace to decorate his office with the condition that Will dates him.
Gesehen von 11 Usern
1x21 – Der Traum vom Sieg
Grace tones down her competitiveness during game playing, while Will's focus changes to winning; Karen saves a workman.
Gesehen von 11 Usern
1x22 – Getrennte Wege
Will and Grace rethink their living arrangement; Jack agrees to marry Karen's maid.
Gesehen von 11 Usern
Quelle:
themoviedb.org