1x0 – Unaired Pilot
Know what this is about? Be the first one to add a plot.
Gesehen von 2 Usern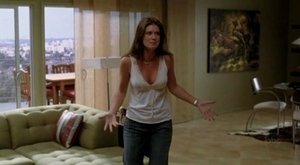 1x1 – Was ist mit Brian?
What about Brian? Of his close-knit group of friends, everyone else has paired off, while Brian has emerged as the last bachelor standing. At 32, regardless of his run of bad luck in matters of the heart, Brian Davis still holds out hope that one day he'll open the door and be blinded by love. However, questions about his fate have been popping up more frequently in his head. The most pressing question is, and it's one that only he can answer, could all of his problems stem from the fact that he is harboring a crush on the picture-perfect Marjorie, his best friend's girl?
Gesehen von 2 Usern
1x2 – Lisa A und Lisa B
As Brian tries to put his secret feelings for Marjorie aside, Adam and Dave Greco encourage him to live the ultimate single man's dream by hooking up with two different women in 24 hours. Meanwhile, Marjorie experiences mixed feelings when she sees Brian moving on. Deena Greco thinks about the possibilities of an open marriage when she meets a cute divorced dad at her daughter's school, and in their efforts to have a baby, Nic encourages a reluctant Angelo to go to a clinic.
Gesehen von 2 Usern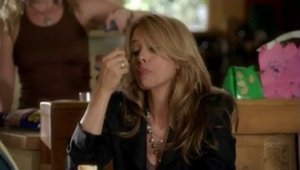 1x3 – Der Umzug
When things go awry the day Marjorie moves into fiancé Adam's place, she doesn't want to interrupt him from his deposition work, so she calls on Brian for help -- forcing the two to take stock of their friendship. Meanwhile, Dave and Brian anxiously await a call from a potential client who could solve their money woes, Nic and Angelo consider their fertility options, and Deena is torn between staying home with her sick child or accepting a date from the cute divorced dad she met at her daughter's school.
Gesehen von 2 Usern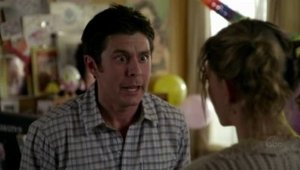 1x4 – Einen Tag verschwunden
It's Saturday and everyone wants something from Brian, but no one can find him. Brian has decided that he would rather spend the day with his new love, Lisa B. Meanwhile, Nicole, hopped up on her fertility hormone treatments, needs her brother to help her and Angelo with a car problem; Deena and Dave expect Brian to play "Barney" at their daughter's birthday party; Adam, stuck planning the wedding, wants him for some guy time; and Marjorie keeps leaving messages on Brian's phone to talk about their relationship.
Gesehen von 2 Usern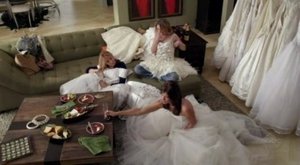 1x5 – Sex, Lügen und Video
Brian's apparent interest in his new girlfriend causes Marjorie to unwittingly sabotage the relationship. Dave, who is convinced that Deena is having an affair, turns what was supposed to be a simple golf outing with the guys into a complicated stakeout to catch his wife in the act. Meanwhile, Nicole has told Deena that spouses shouldn't keep secrets from each other, but she's hiding from Angelo that she's taking fertility hormone injections.
Gesehen von 2 Usern
1x6 – The Stranger in Your Bedroom
Know what this is about? Be the first one to add a plot.
Gesehen von 2 Usern
1x7 – What Happens in Vegas
Know what this is about? Be the first one to add a plot.
Gesehen von 2 Usern