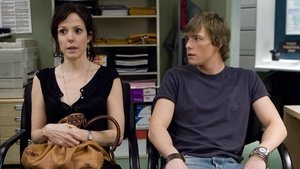 3x1 – Treffer, versenkt!
After being threatened by U-Turn and The Armenians, Nancy goes in search of Silas and her hijacked pot. Meanwhile, Celia has Silas arrested for stealing her "Drug Free Zone" signs.
Gesehen von 22 Usern
3x2 – Das Geld im Pool
After retrieving the pot floating in her swimming pool, Nancy frantically tries to return it to working condition. Failing, she goes to Heylia's to inform her of the situation.
Gesehen von 22 Usern
3x3 – Der Fisch und die Kuh
Nancy gathers Silas, Shane, Andy, and Lupita to brainstorm ways to come up with the money to pay off her debt to U-Turn. Celia meets with her divorce lawyer Arlene Cutter.
Gesehen von 22 Usern
3x4 – Neue Nachbarn
Nancy explores alternate sources of income, including obtaining a real job. To Celia's dismay, the Agrestic city council needs Doug's vote when developer Sullivan Groff makes his proposal. Conrad and Heylia set up their new growhouse.
Gesehen von 22 Usern
3x5 – Die Schatztruhe
Nancy's world gets further entangled with U-Turn's gangster life. Both Celia and Doug make deals with Sullivan Groff. Conrad takes matters into his own hands. Andy tries to hide from the military.
Gesehen von 22 Usern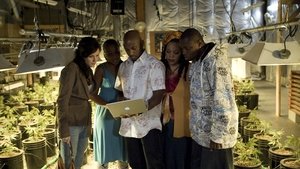 3x6 – Grashüpfer
Nancy throws a cocktail party for town leaders amidst U-Turn's increasing presence. Celia's relationship with Sullivan Groff deepens as Doug tries to intervene. U-Turn pays Conrad and Heylia a threatening visit.
Gesehen von 22 Usern
3x7 – Hola, Nancy!
With U-Turn finally out of the way, and Marvin taking over the business, Nancy finds a way to clear herself from debt.
Gesehen von 22 Usern
3x8 – Ruhe in Frieden
As she tries to rekindle her own business, Nancy comes face to face with Peter's other ex-wife, Valerie. Celia takes a bold step with Sullivan. Andy gets further involved in the films he's catering.
Gesehen von 22 Usern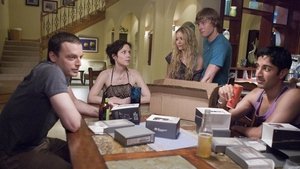 3x9 – Die neue Freundin
Nancy forges an unlikely friendship with Peter's ex-wife Valerie while Celia's budding romance with Sullivan gets side-tracked when Dean is hospitalized. Doug declares war on Sullivan when his golf membership is revoked.
Gesehen von 22 Usern
3x10 – Der Anruf
Nancy expands her distribution network, money is rolling in and everything looks great - until her new friend Valerie betrays her and the DEA starts calling. Celia continues to care for her invalid husband Dean.
Gesehen von 22 Usern
3x11 – Ein traumhafter Morgen
Valerie's private investigator tracks Nancy's every move. Celia investigates Aguatecture. Doug and the rest of Agrestic's city council discover they're out of jobs. Silas learns Tara is dating other guys.
Gesehen von 22 Usern
3x12 – Schwere Zeiten
Celia wants in on Nancy's drug business. The surprise arrival of a fire inspector causes Heylia and Conrad to evacuate the plants from the warehouse. Andy takes Dean to play murderball. Doug steals the cross off the Majestic church.
Gesehen von 22 Usern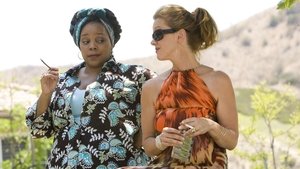 3x13 – Biker-Gras
Nancy explores her new relationship with Conrad while doing business with the biker gang. Heylia and Vaneeta make the most of their new suburban life. Andy continues to woo biker chick Denise.
Gesehen von 22 Usern
3x14 – Feuerschutz
Nancy must deal with an injured Silas and a mentally unstable Shane, while deciding how to handle the increasing biker gang threat. Doug continues his war with Sullivan. Celia seeks tutelage from Heylia on the pot business.
Gesehen von 22 Usern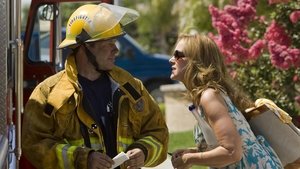 3x15 – Weg!
The season ends with the entire town of Majestic, including Agrestic, facing destruction from a wildfire set by Guillermo and his Mexican friends. Tara and her fanatical friends try to rescue the cross from the makeshift grow house.
Gesehen von 22 Usern
Quelle:
themoviedb.org