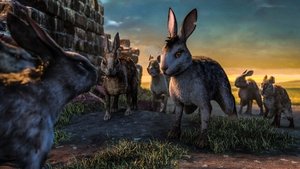 1x1 – Folge 1
Concerned by troubling visions his brother has about an encroaching threat, Hazel and several other rabbits set out in search of a new safe haven.
Gesehen von 3 Usern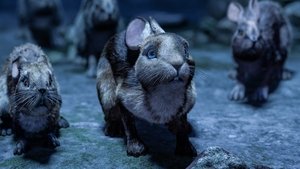 1x2 – Folge 2
While Hazel attempts to find new does for Watership Down, another group investigates another warren and find themselves prisoners of the horrific tyranny of Efrafa.
Gesehen von 3 Usern
1x3 – The Escape
Both to find more willing does and in retaliation for Efrafa's treatment of his fellows, Hazel sends Bigwig to infiltrate that tyranny's Owsla.
Gesehen von 3 Usern
1x4 – The Siege
After Hazel's company successfully carries out their friendly extraction of defectors from Efrafa, General Woundwart lays siege on Watership Down to carry out his deadly revenge.
Gesehen von 3 Usern
Quelle:
themoviedb.org