1x0 – Unaired Pilot
Know what this is about? Be the first one to add a plot.
Gesehen von 1 User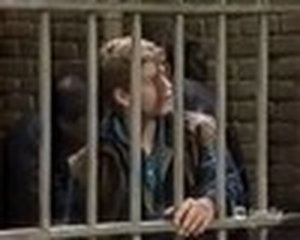 1x1 – In schlechter Gesellschaft
The upwardly mobile, suburban Seaver family experiences some growing pains when Maggie Seaver returns to work as a newspaper reporter, Jason Seaver moves his psychiatric practice into the home, and 15-year-old son Mike asks for more freedom and gets it.
Gesehen von 1 User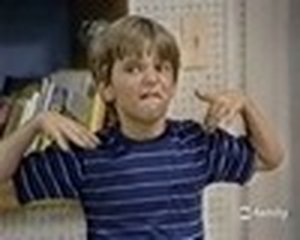 1x2 – Springsteen
Mike is mercilessly teased by his friends after he and Jason attend a Bruce Springsteen concert and a TV interviewer captures Jason's overzealous show of affection for his son.
Gesehen von 1 User
1x3 – Eifersucht
Late hours and rapt attention to her newspaper work by Maggie convince her husband Jason that she's having an affair with her handsome co-worker.
Gesehen von 1 User
1x4 – Carols Artikel
Maggie and Jason face the challenge of parenthood when daughter Carol tries to follow her mother's career as a reporter and sons Mike and Ben start gambling.
Gesehen von 1 User
1x5 – Wer hat meinen Hund angemalt?
Working mother Maggie Seaver begins to feel edged out of her children's lives and excluded from family affairs by none other than husband Jason.
Gesehen von 1 User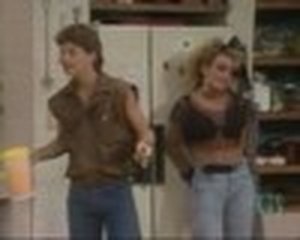 1x6 – Mikes Madonna
A Madonna-styled teenage seductress wreaks havoc in the Seaver household when she appears at their doorstep in some rather revealing clothing looking for Mike and plotting to make him her next seduction.
Gesehen von 1 User
1x7 – Die reinste Phantasie
When Jason and Maggie leave Mike in charge for the weekend while they return to a romantic hide-away they found 15 years ago, they can't stop worrying about their children. Dennis Haysbert guest stars.
Gesehen von 1 User
1x8 – Die Testfrage
Mike tries to convince his parents to provide him karate lessons to impress a girl. Ben attempts to get into a world record book, and Maggie and Jason take a compatibility test.
Gesehen von 1 User
1x9 – Carols Schwarm
The 23-year-old son of family friends stays with the Seavers and 14-year-old Carol gets a crush on him and mistakenly believes he asked her for a date.
Gesehen von 1 User
1x10 – Mikes vier Buchstaben
Ben sells his dreams to his sister Carol for a school research project. Mike disobeys his parents and rides a dirt bike, but gets injured in an accident.
Gesehen von 1 User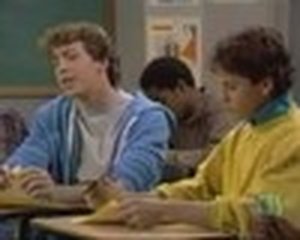 1x11 – Der Intelligenztest
Jason and Maggie encounter a case of sibling rivalry between Carol and Mike, who's upset over his sister's higher scholastic achievements.
Gesehen von 1 User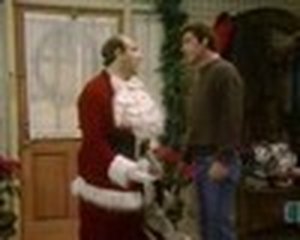 1x12 – Der unfreiwillige Weihnachtsmann
While the Seaver family prepares for Christmas, one of Jason's patients contemplates suicide by jumping down the Seaver chimney.
Gesehen von 1 User
1x13 – Fast ein Poet
The Seavers are depending on Mike for the annual bowling tournament against the Koosman Family, but are let down when Mike "Romeo" Seaver finds his "Juliet".
Gesehen von 1 User
1x14 – Rambo oder Gandhi?
After a fistfight with Ben's hockey coach, Jason is left with the task of explaining that fighting is not the way to get the job done, while Maggie endures the hardship of teaching Mike ballroom dancing.
Gesehen von 1 User
1x15 – Lord Bens Butler
Jason is ecstatic over the news that wife Maggie may be having another baby. Ben is pleased that brother Mike is his slave for the weekend and Carol is enchanted with Richie's romanticism.
Gesehen von 1 User
1x16 – Hurra, wir sind das Letzte!
Jason and Maggie are displeased after being labeled unacceptable parents by prim P.T.A. member June Hinckley.
Gesehen von 1 User
1x17 – Eine kleine Spende
Sibling rivalry in the Seaver household sends Ben soliciting money from the neighbors so he can buy Jason an expensive birthday present.
Gesehen von 1 User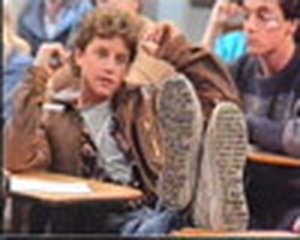 1x18 – Die Schuhsohlenaffäre
Mike is accused of cheating in school after receiving the highest grade in the class. Given his reputation as a scholar, can he convince Jason, Maggie or his teacher of his innocence?
Gesehen von 1 User
1x19 – Der Hochzeitstag
Thanks to their children, Jason and Maggie have a whole day to spend together for their anniversary. But, all their plans end when Maggie is called away on assignment.
Gesehen von 1 User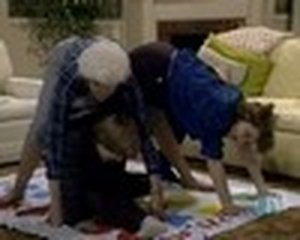 1x20 – Die Nacht der Orgien
Everyone but Mike goes to visit Maggie's parents. But when they arrive, they discover that they are selling their house. Maggie offers to give the money they need to keep them from selling the house. But her dad is too proud and doesn't want anything from Jason. Mike decides to throw a party but when people whom he didn't invite show up, who in turn invite more people, things get out of hand.
Gesehen von 1 User
1x21 – Jasons Entscheidung
Maggie and Jason both encounter career decisions that will affect one another; meanwhile, Mike makes a philosophical discovery when he's home sick.
Gesehen von 1 User
1x22 – Geisterstunde
Nightmares involving his deceased Uncle Bob begin haunting Mike soon after the man's death.
Gesehen von 1 User
Quelle:
themoviedb.org