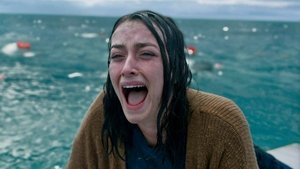 1x1 – Episode 1
Nine teenage girls are en route to Hawaii when their plane fails, leaving them stranded on a remote island. Among them we meet Leah, who has survived to tell their story to a pair of federal investigators. Flashbacks offer an intimate look at Leah's pre-island life, and the taboo relationship that broke her heart.
Gesehen von 3 Usern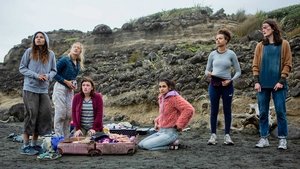 1x2 – Episode 2
The castaways are still reeling after Jeanette's death. Frustrated by everyone else's inaction, Rachel leads an expedition to the island's summit to get a lay of the land. We learn more about her career as an elite athlete.
Gesehen von 3 Usern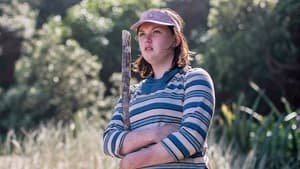 1x3 – Episode 3
Leah, Rachel, and Nora swim out to the plane wreckage to search for supplies, while Dot and Shelby search for a cave that might provide better shelter. Flashbacks reveal Dot's life before the crash.
Gesehen von 3 Usern
1x4 – Episode 4
A friendly shelter-building contest to win a much coveted snack turns ugly. Toni provokes strife on her team.
Gesehen von 3 Usern
1x5 – Episode 5
When one of the castaways goes missing, a search party heads out to find her. We learn more about Fatin's past, which isn't exactly what the other girls has assumed.
Gesehen von 3 Usern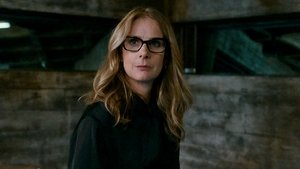 1x6 – Episode 6
A sudden illness rips through the beach camp, affecting nearly every castaway. As the girls fight for survival, we learn more about Leah's past and how she's been faring since her rescue.
Gesehen von 3 Usern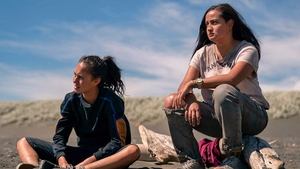 1x7 – Episode 7
A tidal surge forces the castaways to relocate their camp. Still suspicious of the island and how they got there, Leah turns her paranoia on one of the other girls, viciously accusing her of knowing more than she's letting on. In flashback, Jeanette's astonishing backstory is unveiled.
Gesehen von 3 Usern
1x8 – Episode 8
Assuming that rescue is imminent, the castaways let loose. The only girl who doesn't feel festive is Shelby, and a look into her past reveals why.
Gesehen von 3 Usern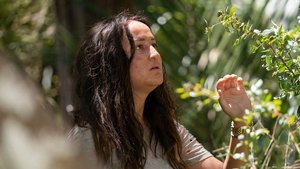 1x9 – Episode 9
Starvation becomes a very real possibility for the weakened girls, but when a scavenging trip becomes a hunting party Martha objects. Leah's paranoia about the island escalates to a fever pitch.
Gesehen von 3 Usern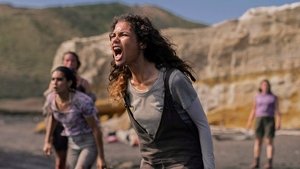 1x10 – Episode 10
On the island, Leah continues her mission to prove that someone is behind their predicament. The rest of the group begin to feel more settled now they have food. Nora's backstory is revealed.
Gesehen von 3 Usern
1x102 – Episode #1.102
Know what this is about? Be the first one to add a plot.
Gesehen von 1 User
Quelle:
themoviedb.org