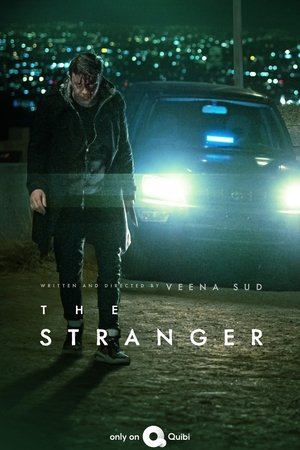 1x1 – 7:00 PM
Clare picks up her passenger, Carl E. A nice young man. Who lives in a mansion. On his way to the airport. Or so it seems.
1x2 – 8:00 PM
Clare leaves Carl E behind after a crash. But the cops make a discovery that has her questioning her sanity.
1x3 – 9:00 PM
Clare heads home to her apartment, but a complaint call to her work leads her to believe she may not be home alone.
1x4 – 10:00 PM
She can run. But she can't hide. Clare does her best to escape and find sanctuary in a nearby church.
1x5 – 11:00 PM
Clare returns to the gas station to seek help from a previous acquaintance. Turns out, she may not be the only victim.
1x6 – 12:00 AM
Clare forms an unlikely friendship. But a run-in with the law creates more chaos in the search for safety.
1x7 – 1:00 AM
They're on the run and wanted for murder. Clare and her friend plan to escape across the border. But Carl E is hot on their heels.
1x8 – 2:00 AM
Clare and her companion move through the underbelly of Los Angeles with new dangers lurking around every corner.
1x9 – 3:00 AM
After everything they've been through, Clare and JJ introduce themselves. But sometimes, people aren't who they claim to be.
1x10 – 4:00 AM
Done running. Done hiding. Clare confesses her story to the cops. Can she come up with a plan to save herself?
1x11 – 5:00 AM
The chase is over. The cops are on their way. But Carl E isn't done with his game just yet.
1x12 – 6:00 AM
Defeated. Desperate. Nowhere to turn. Clare feels too tired to continue. Until Carl E gives her a new reason to keep fighting.
1x13 – 7:00 AM
It's time to end this. Clare sets out into the city to finally confront Carl.