1x1 – Pilot
Jarod is the new doctor at a NYC hospital, trying to expose negligence and a cover-up that led to a young boy being paralyzed.
Gesehen von 1 User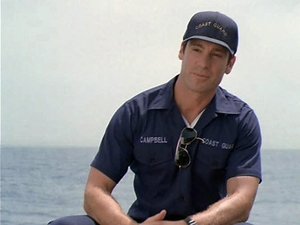 1x2 – Every Picture Tells a Story
Jarod joins a Coast Guard search-and-rescue team to reveal what really happened to a missing fisherman.
Gesehen von 1 User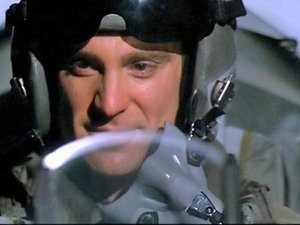 1x3 – Flyer
Jarod is a test pilot for a private aerospace company, trying to reveal how greed and a faulty product - not booze - killed another pilot.
Gesehen von 1 User
1x4 – Curious Jarod
Jarod gets himself hired as head of security at a major Vegas casino to bring justice to a showgirl beaten into a coma.
Gesehen von 1 User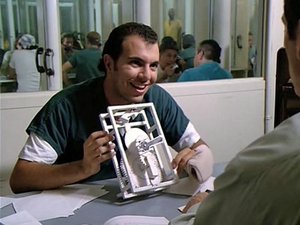 1x5 – The Paper Clock
Jarod joins a high powered law firm to free a man framed for murder.
Gesehen von 1 User
1x6 – To Serve and Protect
Jarod joins the Miami police force to expose a couple of cops running their own burglary ring that lead to the death - and framing - of a young security guard.
Gesehen von 1 User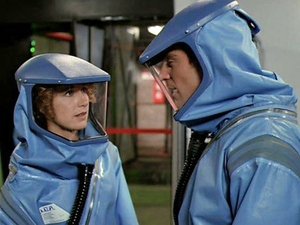 1x7 – A Virus Among Us
Jarod joins a CDC-like group to reveal what happened to a missing virologist.
Gesehen von 1 User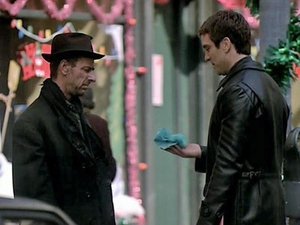 1x8 – Not Even a Mouse
Jarod joins the medical examiner's office to expose who killed a popular homeless man in a hit and run.
Gesehen von 1 User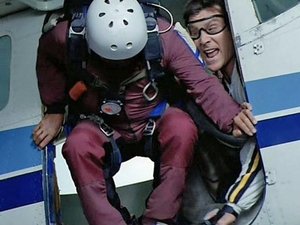 1x9 – Mirage
Jerod poses as a parachute jump instructor to take down a murderer.
Gesehen von 1 User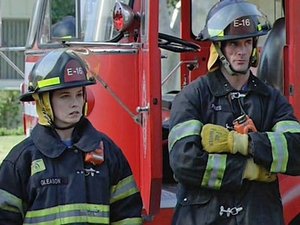 1x10 – The Better Part of Valor
Jerod joins a firefighting company to determine if a firefighters death was due to arson.
Gesehen von 1 User
1x11 – Bomb Squad
Jarod joins the bomb squad to find the "Fax Bomber" to bring justice for the female photographer who got blinded by an explosion.
Gesehen von 1 User
1x12 – Prison Story
While Miss Parker struggles with a painful ulcer, Jarod becomes a prison guard in an attempt to save an innocent man from the gas chamber.
Gesehen von 1 User
1x13 – Bazooka Jarod
While Jarod impersonates a Navy commander in order to investigate the death of a sailor onboard the U.S.S. Monroe, Sydney delivers a warning to Miss Parker.
Gesehen von 1 User
1x14 – Ranger Jarod
When Jarod impersonates a forest ranger and joins in the search for a young student lost in the woods he finds himself falling in love with the female ranger who's his partner.
Gesehen von 1 User
1x15 – Jaroldo!
Jarod goes to work at TV news station to find out why a cameraman was shot and lost the use of his arm. He learns that the reporter who was with him may have arranged the whole thing to make the story more sensational.
Gesehen von 1 User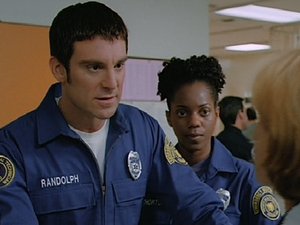 1x16 – Under the Reds
While Sydney tries to revive his comatose brother, Jarod pretends to be paramedic so he can investigate why a young man went into a coma after a car accident.
Gesehen von 1 User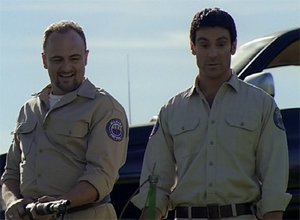 1x17 – Keys
When Miss Parker corners Jarod during a hurricane in Florida she's forced to come to terms with her mother's death and its startling connection to Jarod.
Gesehen von 1 User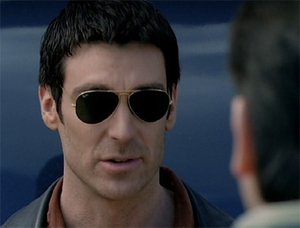 1x18 – Unhappy Landings
Jarod becomes a U.S. Marshall to find who killed a witness who was under the Marshalls' protection.
Gesehen von 1 User
1x19 – Jarod's Honor
Jarod assumes the identity of a deceased hit-man in order to save the targets life and bring down the man who hired him.
Gesehen von 1 User
1x20 – Baby Love
Jarod seeks to reunite a woman with her baby and exact justice on the men who are responsible for taking him. Meanwhile Miss Parker and Sidney discover secret files in SL-27.
Gesehen von 1 User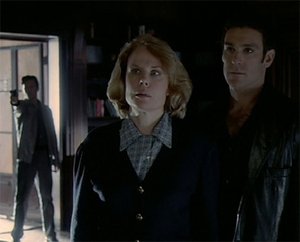 1x21 – Dragon House: Part 1
A sociopath escapes from Prison. Seeing the news report, Jarod recognizes Kyle, another Pretender that used to live in the Center as a boy.
Gesehen von 1 User
1x22 – Dragon House: Part 2
Jarod sees his mother for the first time. Mr. Raines is nearly killed and is severely injured.
Gesehen von 1 User