1x1 – Episode #1.1
In 1875 country girl Denise Lovett arrives in Newcastle to work in her uncle Edmund's drapery shop but he cannot afford to take on new staff due to the competition from the Paradise,the newly opened department store run by handsome go-getter John Moray. Denise gets a job in the Paradise's haberdashery department along with friendly Pauline and catty Clara,who once had a fling with Moray - supervised by the strict Miss Audrey. Moray's assistant Dudley is perturbed that Moray is buying on credit without the funds to pay his suppliers so Moray persuades Lord Glendenning ...
Gesehen von 1 User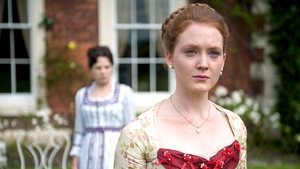 1x2 – Episode #1.2
Denise impresses both Miss Audrey and Moray with her promotional idea of Miss Paradise Pink,awarding a prize to the store's prettiest customer. Katherine brings her unhappily married friend Jocelin to the Paradise where,to Dudley's horror,Moray allows her to buy items on credit. Jocelin is charmed by young sales assistant Sam and confesses to him that her marriage is a sham before making a play for him. Upon discovery however she insists that he came on to her and demands his dismissal. Moray refuses and Sam's job is saved,due to the evidence of Denise and,somewhat ...
1x3 – Episode #1.3
When Denise finds an abandoned baby in the Paradise Moray sees the opportunity for free publicity in the local press as well as starting a fund for the little boy from customers. Peter Adler,a philanthropist who runs a foundling home,agrees to take the baby in in exchange for a group of foundling girls visiting the store. Despite opposition in some quarters Katherine handles the situation well and Denise also rises to the occasion,causing the jealous Miss Audrey to forbid her to impress Moray with new ideas. Nonetheless she suggests,through Katherine, the creation of ...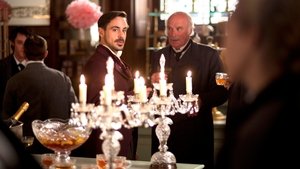 1x4 – Episode #1.4
Staff gossip is full of Moray's apparent stoicism as Katherine is wooed by Peter but Dudley tells Katherine he knows that Moray is pining for her and she eventually admits her love for Moray and finishes with Peter. Miss Audrey loses her voice - for the first time since she turned down Edmund's marriage proposal - and is confined to bed with a mystery illness.Clara believes she should be temporarily in charge as Moray senses that Denise will be better suited to impressing a potential client and appoints her instead. She is successful despite Clara's efforts to ...
1x5 – Episode #1.5
In order to expand the Paradise Moray is keen to buy Bradley Burroughs' barber shop next door but Bradley stipulates that he wants a partnership in the store. Jonas suggests to Moray that he agree but to cut Bradley loose if he oversteps the mark and soon Bradley's womanizing is making him a liability,as well as his threats to claim that Moray killed his wife. So Jonas takes him on a carriage ride from which he does not return. Katherine decides to make Moray more attentive to her by boycotting the Paradise and giving custom to Edmund and it works though Edmund is ...
1x6 – Episode #1.6
Jonas gets into a fight with Edmund after seeing the words' Helene Moray Died Here' chalked on the pavement outside Edmund's shop though Edmund denies writing them. Whilst Jonas tells Moray how Helene employed him when noone else would he is still perturbed by Jonas's obsession with his dead wife. Lord Glendenning tips Moray off that millionaire businessman Conrad Jessop plans to buy all the shops in the street,including the Paradise,and extends his loan to help Moray prevent him. Moray then officially announces his engagement to Katherine but is really attracted to ...
1x7 – Episode #1.7
Denise calls a meeting of the small traders in the street,persuading them to band together and form a cooperative,offering discounts and street displays. This produces positive results,and gains Moray's admiration. Katherine prepares for her wedding but falls foul of Jonas who sees her trying to remove the portrait of Helene and tells Dudley of his misgivings. Moray is also starting to find his spoilt betrothed irritating as she organizes things behind his back and throws a tantrum when Denise does well selling the fabric that Katherine bought for her wedding dress. ...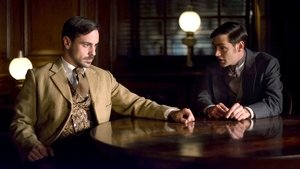 1x8 – Episode #1.8
Bradley's corpse is raised from the river,the assumption being that he fell in whilst drunk but Dudley gets Arthur to tell Moray that on the night Bradley disappeared he saw him getting into a carriage with Jonas. Moray claims he already knew and Dudley fires Jonas to spare his boss. Moray's wedding to Katherine approaches as Denise,with her uncle's blessing,returns to work at the paradise. Just before the wedding Moray tells Denise he loves her and cannot go through with the ceremony and this is exactly what happens as he jilts Katherine for the woman he loves.
Quelle:
themoviedb.org