1x1 – Pilot
Mike Henry's former boss and his wife conspire to get Mike back to work as a TV anchor. He is ready to return to work after a five year absence due to his health. His wife Annie is a teacher at the same school as one of their daughter's.
Gesehen von 2 Usern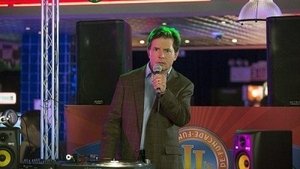 1x2 – Neighbor
The Henrys have a new upstairs neighbor who turns the TV up too high and is interested in getting to know Mike personally. Eve's new friend is a lesbian and Ian finds her attractive. Mike's sister tries to start a new job.
Gesehen von 3 Usern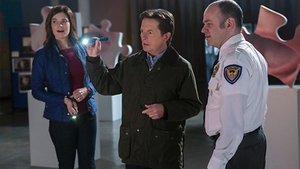 1x3 – Art
Eve takes up nude photography, much to Mike and Annie's chagrin. Ian gets bad relationship advice from Harris, which Leigh tries to fix. Graham learns a technique to stay out of trouble.
Gesehen von 3 Usern
1x4 – Hobbies
Mike and Annie try to get Graham into a afterschool hobby. Susan Rodriguez Jones, a mean news reporter that Mike previously worked with, gets a job at WNBC. Ian and Leigh help Eve deal with a cyberbully.
Gesehen von 2 Usern
1x5 – Interns
Mike and Annie realize their daughter has reached the age where she pulls away from parents. Mike gets her an internship at his work as a way to keep connected. It does not go well, especially since Eve likes his nemesis Susan.
Gesehen von 2 Usern
1x6 – Teammates
Annie gets aggressive with a man who rudely gets on an elevator before letting passengers out. Mike apologizes for her, which upsets Annie even more.
Gesehen von 2 Usern
1x7 – Golf
Mike is asked to play in a charity golf tournament, so he and Annie decide to make it a romantic getaway weekend. Another celebrity golfer becomes the bane of his existence. The kids rent out their home to make money while the parents are gone.
Gesehen von 2 Usern
1x8 – Bed Bugs
Mike's love for his sister, Leigh, is put to the test when a bed bug infestation forces her to move in with his family. Meanwhile, Eve has trouble getting out of a practical joke she's played on her brother Ian.
Gesehen von 2 Usern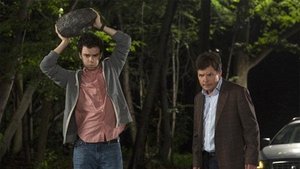 1x9 – Homecoming
Mike & Annie clear Graham's room of toys he no longer uses, so he finds all items they no longer use and starts to throw them out. Ian plans for a high school dance instead of thinking of college. Annie is upset when Eve confides in Leigh.
Gesehen von 2 Usern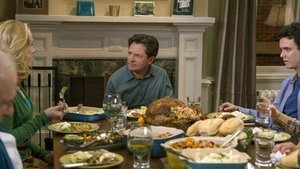 1x10 – Thanksgiving
Mike's parents come to town. This upsets Leigh because her mother is always critical of her, but it delights Annie because she enjoys her in-laws. Leigh turns the tables and sets the mother's critical eye on Annie. The guys play football.
Gesehen von 2 Usern
1x11 – Christmas
Ian offers to bake cookies with Graham, but Graham is uninterested. Ian decides to instill holiday cheer in Graham. Mike has to work on Christmas Eve when he and Annie already had plans for the night. Eve wants to celebrate Hanukkah.
Gesehen von 2 Usern
1x12 – Party
Annie wants to make sure Graham's slumber party is tame. Ian and Eve decide to make it exciting. Mike holds a party for Harris for receiving an honor, but none of Harris' friends want to attend-until Mike says it is an engagement party.
Gesehen von 2 Usern
1x13 – Secret
The Henry's neighbor, a mobster who has been in hiding, is arrested. Mike thinks he is losing his reporting touch because he did not get the story. Ian & Eve want the statue the mobster gave to Graham because it might hold a treasure.
Gesehen von 2 Usern
1x14 – Couples
Mike and Annie befriend a married couple in the building having marriage problems, Eve pretends to be troubled to impress a boy, and Graham thinks Ian is a spy.
Gesehen von 2 Usern
1x15 – Sochi
Mike covers the Olympics. Eve joins a pageant.
Gesehen von 2 Usern
1x16 – Surprise
Leigh wants her and Mike to go to couples counseling after she foils his plans to throw her a surprise birthday party. Eve has a crush on her substitute History teacher.
Gesehen von 2 Usern
1x17 – Co-Op
Annie is overwhelmed by her position as president of the building co-op, but Mike's efforts to ease her burden don't go as planned. A break-up motivates Ian to take on "The Returner" at work. Leigh lands a new prospect after a book reading.
Gesehen von 2 Usern
1x18 – Biking
Mike's rights to the father-son rite of passage: bike riding lessons, may be threatened. Leigh goes to dancing lessons to pick up men, but not alone. Harris and Eve bond over whether behind-the-scenes work is as important as being on stage.
Gesehen von 2 Usern
1x19 – Health
When the new principal at Eve's school disagrees with Annie about her English curriculum, he forces her to teach Health class instead. Ian and Harris get a hold of a copy of the manuscript for Leigh's book.
Gesehen von 2 Usern
1x20 – Brandon
Leigh's no-good ex comes back to town. Ian's relationship with an older woman may be heating up. Eve starts trading Lego time with Graham for dirt on her former BFF.
Gesehen von 2 Usern
1x21 – Dinner
Ian decides it's time for his family to meet his girlfriend, but may have neglected to mention some details. He plans dinner party, but the guest list keeps growing. Eve starts hanging out with some older bad-girls who prompt her to try new things. Harris isn't content with being "just friends" with Leigh.
Gesehen von 2 Usern
1x22 – Changes
Ian wants to move out, so Eve and Annie help him apartment hunt. The news station gets a visit from a corporate bigwig who announces some changes for Harris, which might alter his plans for his relationship with Leigh.
Gesehen von 2 Usern
Quelle:
themoviedb.org