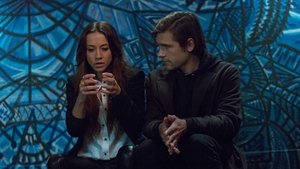 1x1 – Verbotene Magie
A group of twentysomethings studying magic in New York discover a real-life fantasy world that poses a great threat to humanity in this drama adapted from Lev Grossman's book series.
Gesehen von 13 Usern
1x2 – Die Quelle der Magie
Quentin is distraught as he faces expulsion for his involvement in an otherworldly attack on Brakebills, while Julia delves deeper into underground magic and takes a test to prove herself to the Hedge Witches.
Gesehen von 12 Usern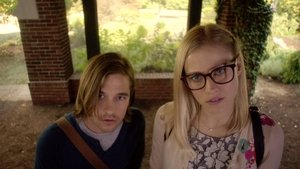 1x3 – Das gestohlene Buch
Quentin and Julia have an unexpected - and volatile - reunion. Penny is overwhelmed by the power of his own psychic abilities and Alice is determined to find out what happened to her missing brother - at any cost.
Gesehen von 12 Usern
1x4 – Im Geiste gefangen
Quentin wakes up in a mental hospital and must set his panic aside to seek the help of the one person he least trusts. Julia is hurt after her fallout with Quentin and commits to learning more powerful spells with the Hedge Witches.
Gesehen von 12 Usern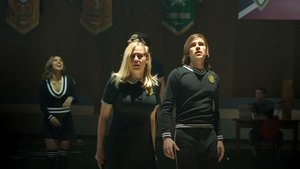 1x5 – Pennys Reise nach Fillory
Although everyone should be training for the upcoming Welter's Tournament, the students are each dealing with a personal distraction that keeps them from staying focused.
Gesehen von 12 Usern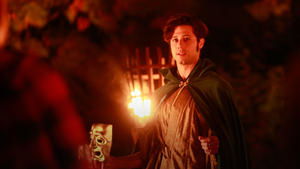 1x6 – Zum Scheitern verurteilt
The First Years are thrust into the old Brakebills tradition of The Trials, a midterm-slash-hazing ritual in which failing means flunking out for good. Meanwhile, in Brooklyn, Julia meets a fellow blacklisted Hedge Witch.
Gesehen von 12 Usern
1x7 – Die Mayakovsky Zirkumstanzien
The students are taught by an overbearing teacher while back at Brakebills Elliott and Margon prepare for a debaucherous vacation.
Gesehen von 12 Usern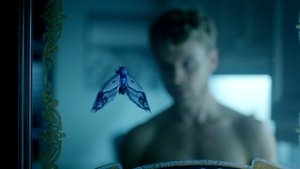 1x8 – Das strangulierte Herz
Brakebills is thrown into chaos when Penny is violently attacked by someone they thought was a friend while Quentin tries to find a connection to The Beast. After entering a rehab facility, Julia considers giving up magic for good.
Gesehen von 10 Usern
1x9 – Der schweigsame Ort
Quentin, Alice, Eliot and Penny travel to England to Plover's estate in search of a missing magic button, but what they find is a hauntingly terrifying vision of the author's true self. Julia, now out of rehab, searches for real meaning in her magic, but it comes at a very high cost.
Gesehen von 9 Usern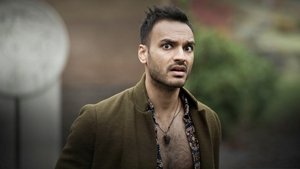 1x10 – Heimkehr
As Quentin and Alice try to save him, Penny learns that the Neitherlands is not as friendly as he thought. Julia attempts to join the Free Traders, an eclectic group of Magicians.
Gesehen von 9 Usern
1x11 – Wahre Gefühle
Prior to a showdown in Fillory, Quentin and crew get a crash course in Battle magic. During preparations, frustrations flare leading to some getting closer and others being pulled apart. Julia and Kady, while on a mission with the Free Traders, finds their limits put to the test.
Gesehen von 9 Usern
1x12 – 39 Gräber
The students wake up with foggy memories and regret after a night of drinking; Penny reminds everyone that their lives depend on getting to The Neitherlands.
Gesehen von 9 Usern
1x13 – Grausame Erkenntnis
Quentin and Julia are using time magic to get to Fillory, where they try to catch up with the students who are 70 years ahead of them searching for the Beast.
Gesehen von 8 Usern
Quelle:
themoviedb.com