1x1 – Pilot
From F. Scott Fitzgerald's last work, The Last Tycoon follows Monroe Stahr, Hollywood's Golden Boy as he battles father figure and boss Pat Brady for the soul of their studio. In a world darkened by the Depression and the growing influence of Hitler's Germany, The Last Tycoon illuminates the passions, violence and towering ambition of 1930s Hollywood.
Gesehen von 3 Usern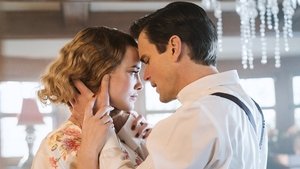 1x2 – Nobody Recasts Like Monroe
Monroe's personal life heats up as he pursues the beautiful Kathleen, who pushes against the idea of being a replacement for Minna. Pat Brady's pet project has a devastating debut, forcing him to accept Monroe's help. Celia gets cozy in her role as producer, so Hackett takes it upon himself to give her an education.
Gesehen von 2 Usern
1x3 – More Stars Than There Are in Heaven
With Pat Brady's back against the wall, he proves his worth as a studio head in pursuing film star Margo Taft. Monroe must manage two demanding bosses as Louis B. Mayer takes a driving role in Brady American. Rose seeks a new outlet in her life. Celia forms a connection with office boy, Max Miner. Monroe's relationship with Kathleen blossoms as they let their guard down.
Gesehen von 2 Usern
1x4 – Burying the Boy Genius
Irving Thalberg's death sends shockwaves throughout the industry, and causes further insecurity from Brady about his own golden boy. Monroe risks his budding relationship to save a movie and Brady American. Celia's adjustments to Hackett's script are well received. Rose immerses herself in volunteering, and forges a meaningful bond with a young, lonely patient.
Gesehen von 2 Usern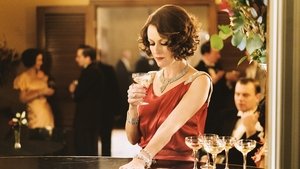 1x5 – Eine Kleine Reichmusik
Stahr orchestrates an extravagant Hollywood party that masks a secret agenda. Brady courts Margo Taft to become Brady-American's permanent leading lady. Rose is tortured by Stahr's public happiness and Brady's public philandering. Celia and Lang's partnership takes a provocative turn. Hackett is intrigued by a visitor from Vienna. Kathleen reluctantly agrees to Monroe's request to screen test.
Gesehen von 2 Usern
1x6 – A Brady-American Christmas
Stahr encourages Kathleen to join Lang's secluded rehearsal, leaving him alone on Christmas Eve to contemplate his choices. Brady hopes for a Christmas miracle as he schemes to boost ticket sales for "Angels on the Avenue." Kathleen must pay a sinister price for stardom. Rose helps Kitty prepare for a dangerous surgery. Celia and Max are brought closer by tragedy.
Gesehen von 2 Usern
1x7 – A More Perfect Union
Stahr hunts for the perfect publicity angle for Kathleen, while managing reactions to his big news. Brady hatches a bold business ploy that has sweeping consequences for the studio and forces Monroe to contain the repercussions. Kathleen struggles to manage her tangled web of half-truths. Celia cares for Max as they test the boundaries of their new relationship. Hackett takes a stand.
Gesehen von 2 Usern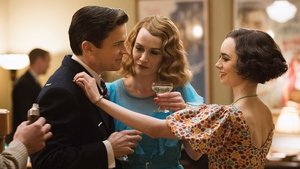 1x8 – An Enemy Among Us
Stahr concocts a campaign to secure the studio's first ever Oscar nominations. Brady scours for a solution to balance the books and get the Board of Directors off his back. Celia's mettle as a producer is tested by Lang's outrageous demands. Kathleen plots an escape from her dangerous charade. Rose makes a shocking discovery.
Gesehen von 2 Usern
1x9 – Oscar, Oscar, Oscar
Brady makes a drastic decision to save the studio which causes a catastrophic rift in his relationship with Stahr. Monroe and Kathleen grapple with the emotional fallout of her dark deception. Rose forges a new path in life. Celia takes a lesson from her father. Max's indiscretion comes back to haunt him. Hackett has a surprising proposition for Hannah.
Gesehen von 2 Usern
Quelle:
themoviedb.org