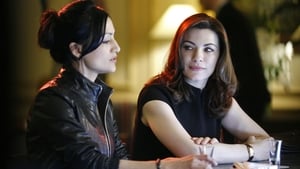 1x1 – Die Frau des Staatsanwalts
Alicia Florrick returns to her job as a lawyer after her husband, a prominent state's attorney, is imprisoned. Her first case involves a mother who is facing trial for killing her ex-husband.
Gesehen von 19 Usern
1x2 – Die Stripperin
Alicia takes on the second chair of a rape case: a civil suit involving the abuse of a prostitute who may have been hired by her husband.
Gesehen von 19 Usern
1x3 – Kein Weg zurück
Alicia defends the son of former friends, who have ostracized her since the scandal, on a charge of felony murder.
Gesehen von 19 Usern
1x4 – Bestechung
Alicia is asked to find evidence that could help her husband get a new trial. Meanwhile, during a class action trial, she suspects that she has found evidence that the defense is paying off a juror.
Gesehen von 19 Usern
1x5 – Das Zugunglück
Alicia and Will represent three widows who are suing the freight train company their husbands worked for after a fatal accident, while Diane asks Kalinda to gather information on a lawyer who may be considered as a new partner.
Gesehen von 19 Usern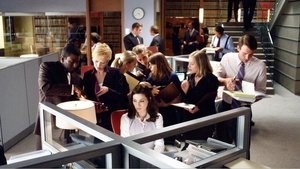 1x6 – Ehepartner
The firm gets a retrial in a case involving a convicted death row inmate, and Alicia is forced to turn to her husband to get information that will help them win the case.
Gesehen von 19 Usern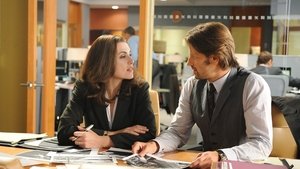 1x7 – Unorthodox
While representing the daughter of one of the partner's at the law firm, Alicia finds herself attracted to her co-counsel and his unorthodox approach to defending their client.
Gesehen von 19 Usern
1x8 – Unvorbereitet
As Alicia prepares to defend a scientist accused of starting a fire in a university lab, she is asked to testify in her husband's appeal, which could send him home sooner than expected.
Gesehen von 19 Usern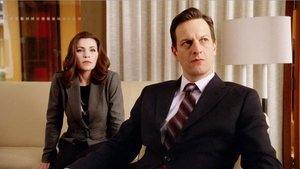 1x9 – Der dritte Partner
Peter's prostitute goes public with accusations that are very embarrassing to Alicia and her family. Meanwhile, name partner Jonah Stern asks Alicia to help defend him after he is accused of DUI and assaulting a police officer.
Gesehen von 19 Usern
1x10 – Befangen
When a judge overturns a simple plea deal that Alicia arranged, she looks into his motivation, and Diane is made an offer she can't refuse...to Will's delight.
Gesehen von 19 Usern
1x11 – Unterstellung
Alicia is taken off a high-profile First Amendment case involving an obnoxious talk show host who may be responsible for a woman's suicide when the wife of one of her husband's rivals requests her as her divorce lawyer.
Gesehen von 19 Usern
1x12 – Schmerzmittel
Alicia defends a doctor accused of prescribing oxycodone to a star high school quarterback who overdosed, provides information to Peter about his rival, Glenn Childs, and deals with Peter's mother, who has suffered a stroke.
Gesehen von 19 Usern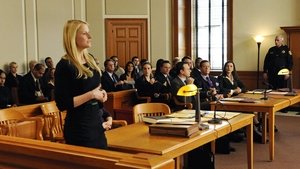 1x13 – Böse
As Peter's trial begins, Alicia is busy with a civil trial defending a contemptible husband who was found not guilty of killing his wife. Meanwhile, Diane considers buying a gun for protection against an ex-con.
Gesehen von 19 Usern
1x14 – Unter Beobachtung
As Alicia defends a husband accused of murdering the babysitter, she and her family prepare for the outcome of Peter's appeal and his possible homecoming.
Gesehen von 19 Usern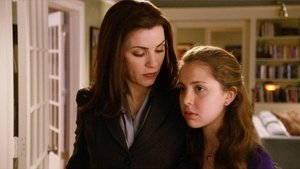 1x15 – Ins Schwarze getroffen
Peter returns home and discovers the secret photos that his children have been keeping from Alicia. At Alicia's firm, Will removes her from a case involving a bodyguard accused of killing his boss, a dishonest financial planner.
Gesehen von 18 Usern
1x16 – Flöhe
The firm is having financial problems, so Will takes on a questionable case and considers taking on an unsavory client. Meanwhile, Alicia tries to find out who's been Tweeting gossip about her relationship with her husband.
Gesehen von 18 Usern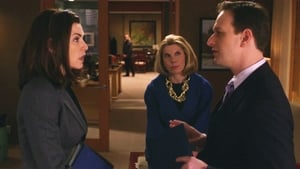 1x17 – Ein schmaler Grat
Will makes a move on Alicia as the firm takes on an insurance company denying coverage for a risky, expensive surgery to an expectant mother. Meanwhile, Peter seeks public reconciliation with the African American community.
Gesehen von 18 Usern
1x18 – Zweifel
While a jury deliberates a case involving a co-ed accused of murder, ballistics expert Kurt McVeigh reenters Diane's life, while the awkwardness between Will and Alicia intensifies.
Gesehen von 18 Usern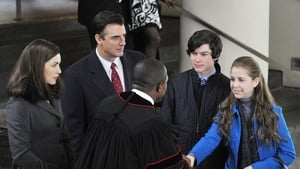 1x19 – Die Bombe
Stern launches his plan to take down Lockhart and Gardner and steal all their best lawyers, while a potential surprise witness emerges with dirt against Peter.
Gesehen von 18 Usern
1x20 – Scheinprozess
Alicia tries to help an Indian family in her building after the mom faces deportation unless the son helps the feds bring down a group of smugglers, while Will presides as the judge in a law school mock trial.
Gesehen von 18 Usern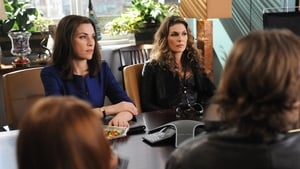 1x21 – Ausgeschaltet
While the firm takes on a case involving a divorce settlement for the wife of a musician who is in a coma, Alicia reluctantly considers a bold move to make sure that Lockhart and Gardner choose her over Cary.
Gesehen von 18 Usern
1x22 – Unter Mordverdacht
Will sends Alicia to disgraced CEO Colin Sweeney's home to handle merger details, but finds him with a dead body instead. Meanwhile, Glen Childs tries to save his case against Peter, and Cary searches for a way to get back at Alicia.
Gesehen von 18 Usern
1x23 – Fluchtversuche
The firm goes head-to-head with Cary and other familiar faces in a police corruption case. Meanwhile, Eli Gold seeks to put pressure on Peter to run for reelection, but will Alicia go along for the ride?
Gesehen von 18 Usern
Quelle:
themoviedb.org