1x1 – Folge 1
The first of this four part mini series focuses on how Dr Dre and his management team brokered the biggest deal for a hip hop artist ever. Which included selling his Beatz headphone company to apple. Not without many hiccups including a drunken announcement on Facebook which left the deal hanging in the balance. Great commentary from a stellar celebrity cast, a must see for any music fan.
Gesehen von 1 User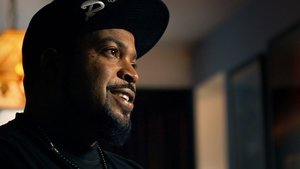 1x2 – Folge 2
The 2nd of the four part mini series focuses on the group N.W.A and how it's members were formed. It included number of disputes and processes of production work. Simultaneously the life of Jimmy Iovine and his association with a number of artists. Great commentary and visual presentation, a must see for any hip hop enthusiast.
Gesehen von 1 User
1x3 – Folge 3
[HBO] HD. 'Part 3.' Iovine charts a new course with Interscope Records; Dr. Dre moves past N.W.A., with combustible results.
Gesehen von 1 User
1x4 – Folge 4
After some disappointing solo releases, Dre's fortunes turn when Jimmy turns him on to the music of unknown white rapper Eminem; an opportune sit-down between Jimmy and Dre leads to the idea of Beats Electronics, vaulting the partners to new heights.
Gesehen von 1 User
Quelle:
themoviedb.org