1x0 – Original Pilot
Gesehen von 3 Usern
1x1 – The Foretelling
Prince Edmund (Black Adder) arrives late to the Battle of Bosworth Field, accidentally killing King Richard III, thinking he was stealing his horse.
Gesehen von 4 Usern
1x2 – Born to Be King
When Edmund's Scottish lands are given to the King's Supreme Commander, Douglas McAngus, he plots revenge.
Gesehen von 4 Usern
1x3 – The Archbishop
Someone is assassinating the archbishops of England. Blackadder hopes that Harry will become the next archbishop of Canterbury, since this will make him the only heir of the throne. To his great surprise, the King chooses Blackadder instead...
Gesehen von 3 Usern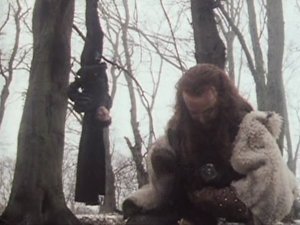 1x4 – The Queen of Spain's Beard
To dominate Northern Europe, King Richard arranges a marriage between his son Edmund and the Spanish Infanta.
Gesehen von 3 Usern
1x5 – Witchsmeller Pursuivant
When the plague rages through Europe everyone blames "witches". When Edmund fails a "test" everyone suddenly becomes his enemy.
Gesehen von 3 Usern
1x6 – The Black Seal
When Edmund loses his title of Duke of Edinburgh, he snaps, fires Baldrick and Percy and hires some of the most cruel men in England; Sir Wilfred Death, Three-Fingered Pete, Guy de Glastonbury, Sean the Irish Bastard, Friar Bellows and Jack Large to help him take over the kingdom.
Gesehen von 3 Usern
Quelle:
themoviedb.org