1x1 – Folge 1
Megan Morrison is a waitress-actress still waiting for her big break to happen. Kyle West is Hollywoods latest golden boy who has it all: looks, money and talent. Both are running from past bad experiences when they clash into each other.
Gesehen von 1 User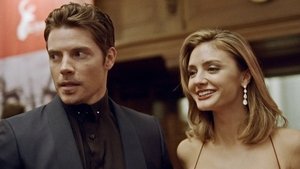 1x2 – Folge 2
Kyle and Megan's relationship starts with a whirlwind trip to Venice where they both have very different reactions to Lisbeth, Megan experiences some of the best and worst her new life has to offer and Megan is surprised when Kyle pulls back the curtain on some of his true colors for the first time.
Gesehen von 1 User
1x3 – Folge 3
Just as Kyle and Megan cement their status as a Hollywood "it" couple, their relationship is tested when aspects of Megan's private life are leaked onto the internet. Meanwhile, Terence and DeAnn confront the studio's rising concerns about Megan starring in Kyle's upcoming film, and Hope and Shaun must figure out how they fit into Megan's new high-profile, celebrity.
Gesehen von 1 User
1x4 – Folge 4
Megan struggles to figure out the next step in her career; Kyle attempts to reconnect with her on an unpredictable double date with a superstar pro athlete and his outspoken wife.
Gesehen von 1 User
1x5 – Folge 5
Megan takes a course at the Institute to get closer to Kyle; Terence grows concerned about Kyle's erratic behavior; DeAnn finds herself entangled in a new, provocative relationship.
Gesehen von 1 User
1x6 – Folge 6
Megan preps for the opening night of her play; Kyle must deal with the reemergence of a controversial person from his past; Terence realizes he needs Kyle's help to save the Institute from a possible scandal; DeAnn discovers a much needed escape.
Gesehen von 1 User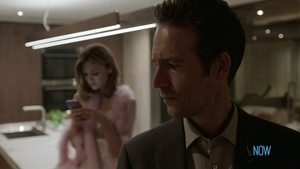 1x7 – Folge 7
Kyle and Megan take a trip to her hometown to officiate her best friend's wedding. Terrence takes time for reflection after a blowup with Kyle. DeAnn is inspired by Annika to take more risks in her life.
Gesehen von 1 User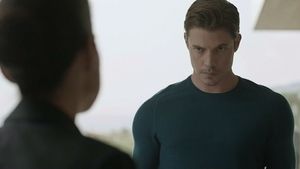 1x8 – Folge 8
Megan begins a new TV gig with her childhood idol; Kyle and DeAnn clash over Kyle's next project; Terence makes Shaun an intriguing offer.
Gesehen von 1 User
1x9 – Folge 9
Megan and Kyle must deal with the studio's troubling publicity campaign for The Kill Plan; Terence remains focused on his new project for the Institute; DeAnn moves ahead with the new movie she's producing.
Gesehen von 1 User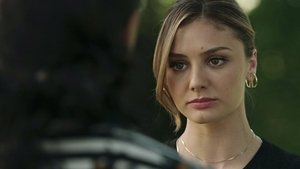 1x10 – Folge 10
Megan and Kyle must deal with a secret that has emerged from Megan's past; Terence and DeAnn work together to deal with a possible threat to the Institute.
Gesehen von 1 User
Quelle:
themoviedb.com