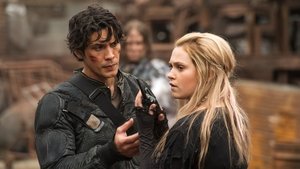 4x1 – Die Welt muss warten
Clarke and her friends struggle with how to proceed after the fate of the world is revealed.
Gesehen von 15 Usern
4x2 – Hoffnung oder Wahrheit
The burden of leading weighs heavily upon Clarke and Bellamy when different challenges force them to determine who will live and die.
Gesehen von 15 Usern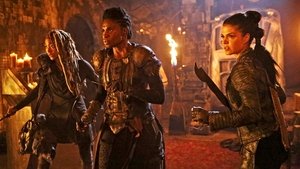 4x3 – Die Reiter der Apokalypse
Jaha leads Clarke and Bellamy down a road to possible salvation while tensions rise in Arkadia and Polis.
Gesehen von 14 Usern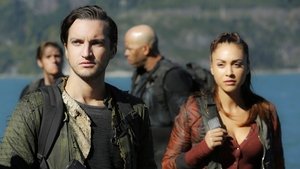 4x4 – Lügen und Geflüster
Continued struggles with leadership and trust in Arkadia and Polis take violent turns while Abby leads a team to a distant location hoping to find answers.
Gesehen von 14 Usern
4x5 – Für meine Mutter
Clarke makes a desperate plea with a former allied force in an attempt to avoid a war and ensure the survival of her people.
Gesehen von 14 Usern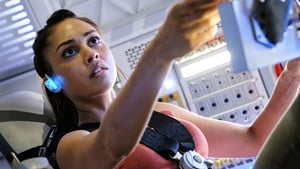 4x6 – Aus der Asche werden wir auferstehen
Clarke and Roan are forced to work together when they are tasked to deliver a dangerous but crucial asset to Abby through enemy territories.
Gesehen von 14 Usern
4x7 – Schwarzer Regen
Clarke's arrival on the island quickly takes a turn for the worse. Meanwhile, Bellamy tries to avoid further tragedy in Arkadia.
Gesehen von 14 Usern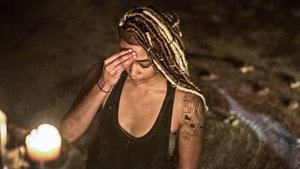 4x8 – Das zwölfte Siegel
After a disappointing discovery, Clarke and Abby question how far they're willing to go. Meanwhile, Jaha finds a lead to the mysterious Second Dawn.
Gesehen von 14 Usern
4x9 – Werdet ihr kämpfen oder brennen?
Jasper and Bellamy go on a quest. Meanwhile, Clarke struggles to keep the peace after word of Jaha's discovery spreads.
Gesehen von 14 Usern
4x10 – Das letzte Konklave
Octavia fights in the final battle for her people's survival, but not everyone is willing to play fair.
Gesehen von 14 Usern
4x11 – Die andere Seite
Clarke faces the consequences of her fateful choice.
Gesehen von 13 Usern
4x12 – Die Auserwählten
Jaha and Kane disagree over how to handle their grim reality. Meanwhile, Clarke leads a group to save a friend.
Gesehen von 13 Usern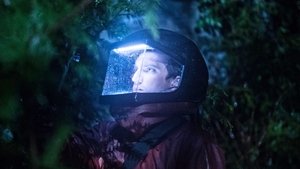 4x13 – Praimfaya
It's a race against the end of the world as Praimfaya arrives forcing our heroes to make impossible decisions to ensure their survival.
Gesehen von 13 Usern
Quelle:
themoviedb.com