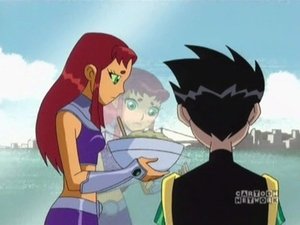 1x1 – Divide and Conquer
Cinderblock breaks Plasmus out of jail and a fight divides some members of the team.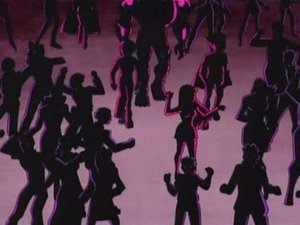 1x2 – Sisters
Starfire's sister, Blackfire comes to earth. Weird alien robots start attacking Starfire and it is up to the Teen Titans to protect one of their own, but things are not always what they appear to be.
1x3 – Final Exam
Slade hires the newest graduates of the H.I.V.E to take on the Teen Titans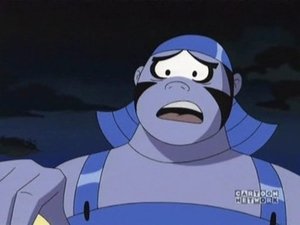 1x4 – Forces of Nature
Slade finds a pair of super powered brothers, and convinces them to use their powers for their own amusement, no matter the cost to others. The Titans show up and show them what really matters.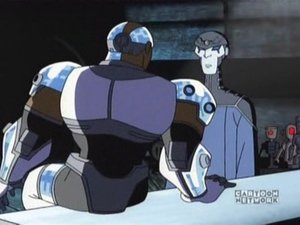 1x5 – The Sum of His Parts
Cyborg is frustrated when his limited battery charge allows a villain to escape. The mysterious robot, Fixit, might have the solution - if Cyborg is willing to pay the price.
1x6 – Nevermore
After an encounter with Dr. Light, Raven starts acting strangely. Cyborg and Beast Boy go into Raven's room and find themselves encountering several different version of Raven.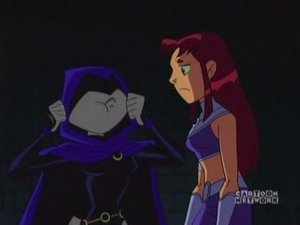 1x7 – Switched
After an encounter with the Puppet King, Raven and Starfire switch bodies. Now they have to work together to rescue the boys.
1x8 – Deep Six
The Titans go after Trident, an undersea criminal, with the assistance of Aqualad.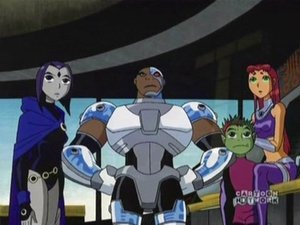 1x9 – Masks
Robin is obsessed with finding Slade. Then a new criminal shows up: Red X. Red X goes on missions stealing equipment for Slade. The Titans try to stop Red X, but he seems to be one step ahead of the Titans.
1x10 – Mad Mod
Mad Mod captures the Titans and tries to brain wash them. The Titans are trapped in a weird virtual world, can they find their way to the real world without being brain washed?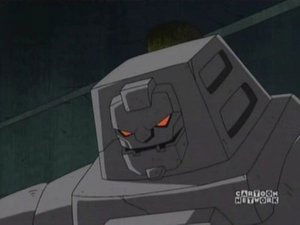 1x11 – Car Trouble
Cyborg is in a chase around the city when various villains get their hands on his newly-built "T-Car."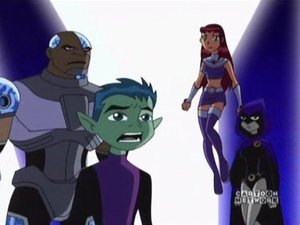 1x12 – Apprentice: Part 1
While the other Titans locate a bomb planted by Slade, Robin finally locates Slade. Slade gives Robin a choice: become Slade's apprentice, or Slade will destroy the rest of the Titans.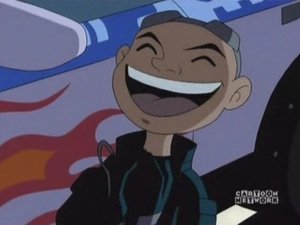 1x13 – Apprentice: Part 2
Faced with a grave threat against his friends, Robin is forced to be Slade's protégé while the team investigates their leader's unknown reasons.