1x1 – Pilot
During his first day on the job at a big-box store, Jonah makes a rough impression on floor manager Amy, and draws the romantic interest of assistant manager Dina.
1x2 – Magazine Profile
A reporter is supposed to be writing a piece on the store, but focuses more on Jonah; Garrett tries to avoid being photographed; Cheyenne asks her boyfriend to write a corporate jingle.
1x3 – Shots and Salsa
Amy fights racial stereotypes, while Jonah learns why you should never lend a helping hand.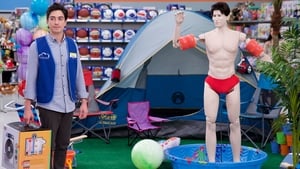 1x4 – Mannequin
Everyone becomes obsessed with a mannequin that looks exactly like Jonah; Cheyenne considers putting her baby up for adoption; Glenn and Dina get into an argument about parenting.
1x5 – Shoplifter
When Amy's daughter, Emma, is without a babysitter for the day, Amy must defy store policy and secretively bring her to work; Cheyenne and Mateo get into a fight over a couch; Dina tracks a shoplifter.
1x6 – Secret Shopper
Amy feels competitive when Glenn publicly congratulates Jonah on his superb test results; Cloud 9 employees are on their best behavior in anticipation of a secret shopper.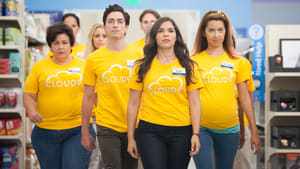 1x7 – Color Wars
Glenn announces that all employees will receive a $100 bonus if the store reaches a sales goal by the end of the day; Ben has an encounter with Amy's husband; Dina and Glenn plan a celebration.
1x8 – Wedding Day Sale
When Cheyenne and Bo intend to make lavish purchases during the store's annual wedding-themed sale, Amy tries to talk to them about the cost of having a child; Glenn tries to show his support for gay marriage.
1x9 – All-Nighter
The staff are waiting for a truck to deliver new Cloud 9 signs that they'll have to hang by morning, until Glenn announces that the truck is delayed and they're locked in the store for the entire night.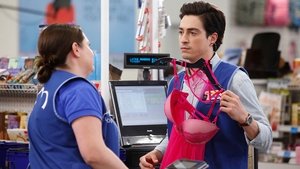 1x10 – Demotion
Dina asks for a demotion so that she is free to date Jonah.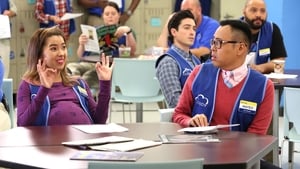 1x11 – Labor
Cheyenne is having her baby in the store but won't stop working because Cloud9 doesn't offer paid maternity leave. To help her, Jonah proposes a walkout.
Quelle:
themoviedb.com