1x1 – Hot Flush
Arriving in the idyllic little village of Little Stempington Joyce and Jeremy Hazledine believe that they have escaped the big city rat-race at last. This feeling is further enhanced when two of their new neighbours arrive with welcome baskets. However, the nightmare begins when Joyce accepts a seemingly innocent invitation from Camilla Diamond to tour the village and ends up blowing up the local Wicker Barn. Later, she gives a lift to another villager who offers her tea and explains the reasons behind the secret turf war between rival gangs of power-crazed housewives.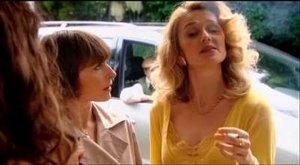 1x2 – Super Sex Me
For her initiation into Camilla's gang, Joyce has to go after the local librarian.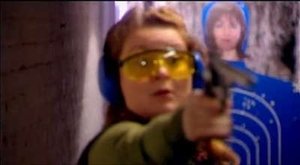 1x3 – Kill Bill
When Camille needs her as a French interpreter, Joyce learns of her secret plan to get drugs from a French gangster. And while her parents are away, Jewel decides to seduce new neighbor Bill.
1x4 – Botox Rox
To raise funds, Camilla hosts a Botox party with a cocaine-addicted plastic surgeon as the guest of honor. When Joyce and Lillian decide to let themselves become test subjects in a hormone-replacement therapy experiment, they experience unusual side effects.
1x5 – Dance Chill
With Camilla threatening her husband's life, Joyce is forced to plan a heist. Meanwhile, two deejays arrive in town to run an illegal dance party.
1x6 – Throw Momma from the Train
Under the pretense that it is a holiday shopping trip, Camilla goes to Calais on a mission to buy the illegal drugs for her hormone-therapy scheme, unaware that her daughter Jewel has taken the payment money.
1x7 – Let the Binging Commence
When a new 24-hour superpub opens in Little Stempington, a horrified Barbara and her gang take steps to have it closed down. However, Camilla and her gang have decided that the pub is the ideal venue to introduce their new triple-strength hormone replacement.
1x8 – What Do I Hear for Rod Stewart's Thong?
Emile Lesoux, the Frenchman who hasn't been paid for his drugs, turns up in Little Stempington and kidnaps Joyce. But Barbara, the one in possession of the 300,000, is using the money to bid for Rod Stewart's thong.