1x1 – Prototyp
Richard is a computer programmer. He has to choose between a $10 million deal with Gavin Belson and a $200,000 deal with Peter Gregory, in exchange for his cooperation to make the idea of a super compressing algorithm change the world.
Gesehen von 20 Usern
1x2 – Businessplan
Richard hires Jared to design a business plan. Big Head is asked to work for Gavin Belson, where he discovers that Hooli has stolen the Pied Piper algorithm and calls it Nucleus. Meanwhile Richard struggles to get his money from Gregory.
Gesehen von 20 Usern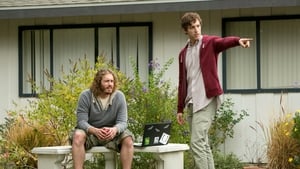 1x3 – Brainstorming
The guys find themselves in trouble with their company name when they find out it's already taken. So whilst Richard tries to find a solution, Erlich searches for a new name in another dimension of his consciousness.
Gesehen von 20 Usern
1x4 – Vision
Richard drunkenly promises to make Erlich a board member, which he regrets the next morning. Big Head finds others at Hooli, who like him, have made careers out of doing nothing. Richard struggles to put Pied Piper's vision into words.
Gesehen von 20 Usern
1x5 – Produktlogo
Now that Pied Piper is the official company name, Erlich wants a logotype to go with it so he hires a very unexpected artist in for the job. Meanwhile Richard gets a tighter deadline for the project after a simple mistake.
Gesehen von 20 Usern
1x6 – Insourcing
Richard comes across a problem in the code writing and hires Kevin, a young kid, to write the code for him.
Gesehen von 20 Usern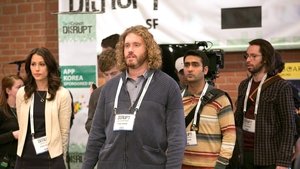 1x7 – Probelauf
Richard has trouble getting Pied Piper ready in time for the TechCrunch Disrupt, while Erlich realizes he slept with the wife of one of the judges of the contest.
Gesehen von 20 Usern
1x8 – Präsentation
Pied Piper makes it to the next stage of Disrupt but runs into trouble with Hooli's presentation. The guys break out into a ridiculous argument and Richard tries to pull Pied Piper together before the big presentation.
Gesehen von 20 Usern
Quelle:
themoviedb.com