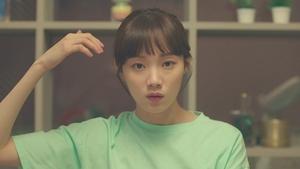 1x1 – Episode 1
Oh Han Byeol is the Head of PR at Starforce Entertainment. She's overwhelmed with cleaning up after their celebrities. Will they start dating? Get into a scandal? Meanwhile, D-day of returning their top star Gong Tae Sung is approaching.
Gesehen von 1 User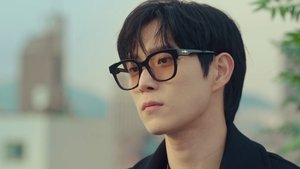 1x2 – Episode 2
The casting for "The World of Stars" begins. However, Tae Sung refuses Han Byeol's advice to take on the new project. Tae Sung continues to grill Han Byeol, elevating everyone's curiosity about what happened between them in the past.
Gesehen von 1 User
1x3 – Episode 3
A picture of Han Byeol and Tae Sung as a couple in university gets revealed during the growing curiosity about their relationship, and rumors of them start to spread. Meanwhile, a company-wide stress questionnaire gets issued.
Gesehen von 1 User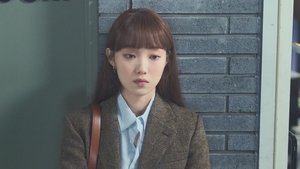 1x4 – Episode 4
Han Byeol is annoyed because of the humiliating video but she worries about Tae Sung's stress level. Meanwhile, new manager Jung Yeol ruins the mood on set of "The World of Stars". It's up to Han Byeol and the PR team to make things up.
Gesehen von 1 User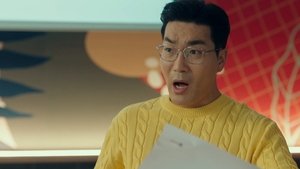 1x5 – Episode 5
Tae Sung sees Han Byeol with Soo Hyuk and he gets jealous. Han Byeol does her best to prove an absurd rumor about Tae Sung is false. Later, Han Byeol visits her alma mater to give a lecture and learns something about past days.
Gesehen von 1 User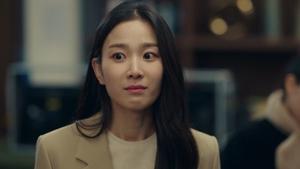 1x6 – Episode 6
A photo causes a love scandal between Tae Sung and Da Hye. While Soo Hyuk tries to get closer to Han Byeol, after the premiere of "The World of Stars" Tae Sung tries to tell Han Byeol about the feelings he has inside.
Gesehen von 1 User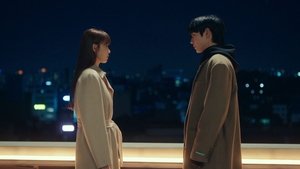 1x7 – Episode 7
Tae Sung realizes how he feels about Han Byeol. With Jung Yeol's help, Tae Sung tries every method of confessing his feeling, but everything backfires. Meanwhile, Soo Hyuk invites the PR Team to his home for a housewarming party.
Gesehen von 1 User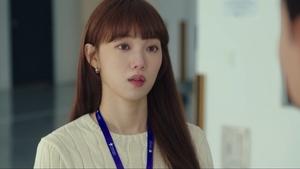 1x8 – Episode 8
Han Byeol has two guys after her, but it's not that pleasing for her. Tae Sung stays upset at Han Byeol's reaction and her runaway screaming. Later, on the set of "The World of Stars," Tae Sung runs into his ex-girlfriend and collapses.
Gesehen von 1 User
1x9 – Episode 9
Han Byeol finds her courage and heads to see Tae Sung to express her feelings for him. Meanwhile, Ho Young's feelings for her senior friend Yu Sung begin to grow, and an unexpected relationship surfaces in the media.
Gesehen von 1 User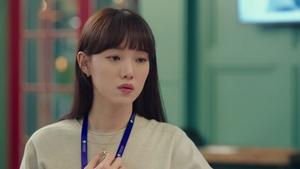 1x10 – Episode 10
Han Byeol and Tae Sung are finally together. Tae Sung expresses his affection and challenges himself to change his tastebuds to everything she likes. The identity of Tae Sung's housekeeper gets revealed, shocking Tae Sung completely.
Gesehen von 1 User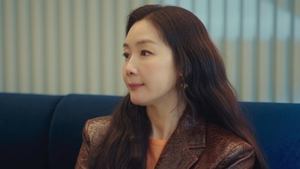 1x11 – Episode 11
After the shocking ordeal with the helper, Myung Hee, Tae Sung receives another anti-fan text message. He begins to suspect everyone he trusted before.
Gesehen von 1 User
1x12 – Episode 12
After the scandal that Tae Sung is having an affair with Eun Si Woo, he faints due to all the stress from the media. Although Starforce Ent is trying its best to protect him, the rumor has spread to an unstoppable point.
Gesehen von 1 User
1x13 – Episode 13
Si Woo's emergency press conference that Han Byeol decided to do gets underway. However, Tae Sung feels a little disappointed at Han Byeol's decision. After the press conference, the criticism against Tae Sung slowly dies down.
Gesehen von 1 User
1x14 – Episode 14
Starforce Entertainment employees meet up at Organic to remember Yoon Woo's passing. Tae Sung, who has made up his mind to confront the culprit of the letters in the red envelope, also heads to the bar.
Gesehen von 1 User
1x15 – Episode 15
Han Byeol struggles to keep her relationship with Tae Sung a secret. As they enjoy their office relationship, Tae Sung realizes he doesn't know much about Han Byeol and starts to investigate. Yu Sung reveals his relationship with Ho Young.
Gesehen von 1 User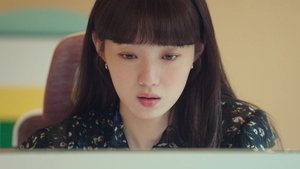 1x16 – Episode 16
Han Byeol and Tae Sung almost get their passionate love captured by the paparazzi. Tae Sung plans a trip with Ho Young's intel just for him and Han Byeol. However, the getaway isn't going as planned.
Gesehen von 1 User
Quelle:
themoviedb.org