1x1 – Schmigadoon!
Melissa and Josh stumble upon the strange musical town of Schmigadoon - and are shocked to learn they can't leave until they find true love.
Gesehen von 1 User
1x2 – Lovers' Spat
After realizing that they can't leave together, Josh and Melissa break up and start looking for romance around town.
Gesehen von 1 User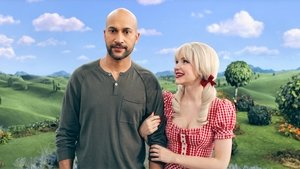 1x3 – Cross That Bridge
When their first flings end in regret, Melissa and Josh agree to a new plan-which he immediately casts aside, prompting her to make a fresh start.
Gesehen von 1 User
1x4 – Suddenly
Melissa grapples with her conflicted feelings for Doc Lopez, rebelling against his archaic ideas, while Josh tries to court Emma the schoolmarm.
Gesehen von 1 User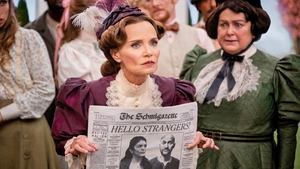 1x5 – Tribulation
New romances hit roadblocks as Melissa meets someone unexpected and Emma reveals a secret. Mildred seizes a chance to increase her power.
Gesehen von 1 User
1x6 – How We Change
With the election looming, Mildred relentlessly ramps up her campaign. Josh and Melissa face their true feelings for each other.
Gesehen von 1 User
Quelle:
themoviedb.org