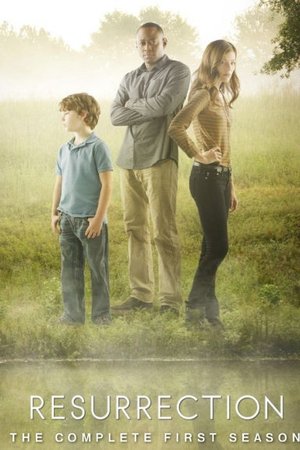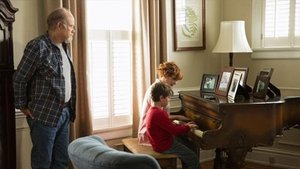 1x1 – The Returned
The community of Arcadia, Missouri, is taken by surprise when a young boy called Jacob, who supposedly died 32 years ago, comes back to life.
Gesehen von 3 Usern
1x2 – Unearth
The Langstons, especially Sheriff Fred, are forced to confront secrets from their past they'd rather leave buried when Bellamy pushes to have Jacob's tomb exhumed. Maggie agrees to help Bellamy in his investigation, and Pastor Tom reaches out to Jacob, his childhood friend. The Richards family adjusts to Caleb's return, the second for Arcadia. But unlike Jacob, Caleb claims he has no memory of his death.
Gesehen von 2 Usern
1x3 – Two Rivers
Exhuming Jacob's grave only deepens the mystery of his return. Henry struggles to accept that Jacob is really the son he lost 30 years ago. Bellamy and Maggie search for a connection between Jacob and Caleb's deaths and wonder if the local river may hold a clue. Their digging also unearths Caleb's criminal past - he robbed the bank his daughter Elaine works at just days before his death. Pastor Tom's life is changed forever by a shocking turn of events.
Gesehen von 2 Usern
1x4 – Us Against the World
Bellamy and Sheriff Fred form an uneasy partnership to find Caleb, who has gone on the run after Dale's murder. After Jacob suffers a seizure, Maggie gives him a checkup at the clinic and is shocked by what she finds. Pastor Tom adjusts to the unexpected presence of his old love Rachael in Arcadia.
Gesehen von 2 Usern
1x5 – Insomnia
Bellamy struggles to keep Jacob safe from outside forces. But a tragic incident from his past as a cop continues to haunt him. Elaine is pressured to find out where dad Caleb hid the stolen bank money before the FBI comes to town and learns the truth about Arcadia. Maggie delivers shocking news to Rachael, and Caleb gives Bellamy a chilling warning.
Gesehen von 2 Usern
1x6 – Home
Maggie turns to a person from the past for answers about the mystery; Rachael's secret ends up in the wrong hands; Bellamy and Pastor Tom try to reassure residents of Arcadia.
Gesehen von 2 Usern
1x7 – Schemes of the Devil
With the help of Bellamy and Sheriff Fred, Tom leads the charge in the search for Rachael, but her situation becomes increasingly dire as her captors grow more desperate. Maggie and Dr. Ward continue their medical research on the resurrected subjects and a series of shocking discoveries sets them on the brink of a game changing find, however, their focus shifts when Arcadia is suddenly in the throes of an epidemic.
Gesehen von 2 Usern
1x8 – Torn Apart
The town of Arcadia is in a state of chaos when the return of the deceased reaches a critical mass. Bellamy has no other choice than to ask for outside aid which backfires when Sheriff Fred steps in with his own agenda, triggering a siege on the town that no one saw coming.
Gesehen von 2 Usern
Quelle:
themoviedb.org