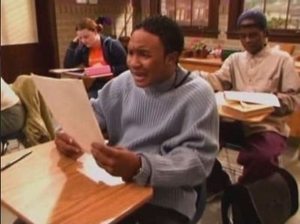 1x1 – Party Animal
Raven has a vision of Cory saying he hates her, and to amend it, Raven tries to throw the best birthday party he has ever had. However, their parents get ill, and, as they can't take them to the Zoo, Raven makes the zoo come to them.
Gesehen von 2 Usern
1x2 – Wake Up Victor
Victor gets to be on the TV show "Wake Up San Francisco!". Raven has a vision that everything is going to go wrong. Everything does go wrong when Cory and his friend Miles accidentally hypnotize Victor into going to sleep! They all have to wake him up before his career is over.
Gesehen von 2 Usern
1x3 – Mother Dearest
Raven gets in trouble after she mouths off to a spiteful teacher. But when her parents reward her responsibility by buying her a new phone, she is quick to think of a way to skirt around the problem. Instead, she dresses up as her mother, Tanya Baxter, cooking up all sorts of chaos.
Gesehen von 2 Usern
1x4 – Test of Friendship
After Raven has a vision of Eddie failing a Spanish test, she tries her best to keep it from happening. When Eddie finds out that Raven knows the answers there is a true test of friendship.
Gesehen von 2 Usern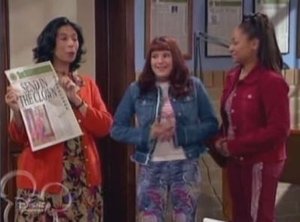 1x5 – A Fish Called Raven
Raven has a vision of Eddie scoring the winning basket. In telling Chelsea, Serena, a rival editor, overhears and threatens to expose Raven's secret. Meanwhile, Tanya and Victor, unknowingly to Cory, spruce up his science project, which they had disapproved of.
Gesehen von 2 Usern
1x6 – Smell of Victory
Raven becomes annoyed when her assigned partner, Ben Sturky with whom she is working on a project for science class, is concerned more with studying than with his own personal hygiene. Meanwhile, Eddie attempts to win the heart of his latest crush, Crystal.
Gesehen von 2 Usern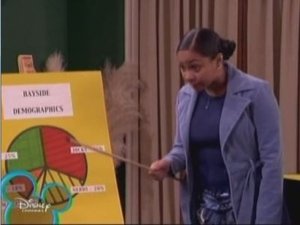 1x7 – Campaign in the Neck
Gesehen von 2 Usern
1x8 – Saving Psychic Raven
Gesehen von 2 Usern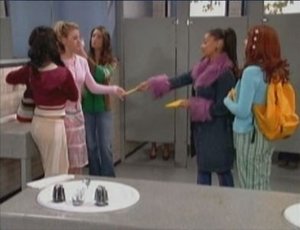 1x9 – The Parties
Raven is fed up when her more popular enemy, Nicki, decides to throw a party the same night as Raven, but when she has a vision that everybody comes to her party, she isn't worried by the competition. However, it leads to Raven being publicly humiliated. Tanya tries to get Victor to exercise more.
Gesehen von 2 Usern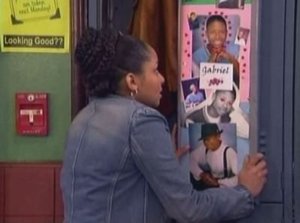 1x10 – Ye Olde Dating Game
Raven predicts that a boy she likes will ask her out to the school's renaissance dance, but she has to drop major hints to even get noticed. Meanwhile, Chelsea and Eddie set up for the renaissance dance, with Chelsea as the queen, but she easily lets the power get to her head.
Gesehen von 2 Usern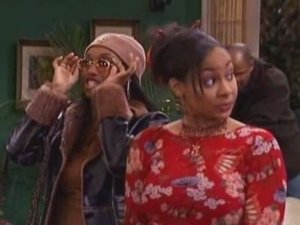 1x11 – Dissin' Cousins
Gesehen von 2 Usern
1x12 – Teach Your Children Well
Gesehen von 2 Usern
1x13 – Driven to Insanity
Raven disobeys her parents by going out with an older boy, who turns out to be very immature and she soon regrets going out with him. Meanwhile, Chelsea and Eddie baby sit Cory but all he wants to do is get rid of Eddie so he can have Chelsea to himself.
Gesehen von 2 Usern
1x14 – A Dog by Any Other Name
Raven and Chelsea are invited to Amber's party, but they have no one to go with. Raven likes a guy who doesn't realize she exists, and Chelsea likes a guy but when she finds out his name is Sam, she is reluctant because that's the name of her dog. Meanwhile, Eddie tries to avoid "The Seat" in Mr. Lawler's class, where he gets covered in spit.
Gesehen von 2 Usern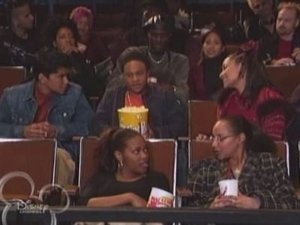 1x15 – Saturday Afternoon Fever
Gesehen von 2 Usern
1x16 – A Fight at the Opera
Raven and Chelsea try their best to perform in an opera together. Raven takes the lead in planning their performance, Chelsea starts feeling as though her ideas are never heard. Meanwhile, Tanya and Victor get manipulated by Cory to keep making him sweets for his Class Cookbook.
Gesehen von 2 Usern
1x17 – Psychics Wanted
Raven is broke and decides to get a job at a cheesy fake psychic hot-line, along with Chelsea and Eddie. She tries to use the advantages of her job to ask out the boy she likes. Meanwhile, Tanya and Victor try to take money from Cory's room, but it doesn't work.
Gesehen von 2 Usern
1x18 – If I Only Had a Job
Gesehen von 2 Usern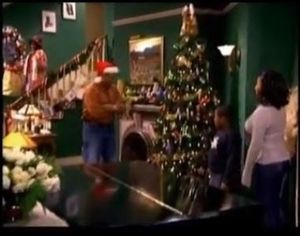 1x19 – Escape Claus
When Raven has a vision of getting a necklace for Christmas she opens it early and decides to wear it to school. It ends up falling out a window and breaking, thus leaving Chelsea, Eddie, and Raven to go to the mall and get a new one. Meanwhile, Cory gets Victor and Tanya to both pay him to wear an elf suit.
Gesehen von 2 Usern
1x20 – Separation Anxiety
Raven has a vision of her parents arguing and takes it as a sign that they are getting a divorce, particularly when she visions her father telling her mother that it is "best if they both split up".
Gesehen von 2 Usern
1x21 – To See or Not to See
Gesehen von 2 Usern
Quelle:
themoviedb.org