1x0 – Tangled: Before Ever After
Know what this is about? Be the first one to add a plot.
1x1 – What the Hair?!
Rapunzel and Cassandra venture to a wizard's cottage to consult him regarding her hair.
1x2 – Rapunzel's Enemy
When Rapunzel gets booed, she becomes determined to win over her naysayer, a little old man who is loved by everyone in the kingdom.
1x3 – Fitzherbert P.I.
Eugene sets out to find a role for himself in the castle and decides to be a royal guard, but to pass muster, he must overcome the Captain's preconceptions.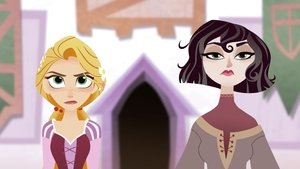 1x4 – Challenge of the Brave
When Cassandra enters the Challenge of the Brave, Rapunzel decides to enter the challenge as well causing both girls' competitive nature to come out!
1x5 – Cassandra v. Eugene
Rapunzel locks Cassandra and Eugene in the dungeon forcing them to work together to solve her riddles to escape. The bonding experience does not go how she planned.
1x6 – The Return of Strongbow
Eugene's old pal Strongbow sweeps back into town and tries to drag Eugene back into his thieving ways.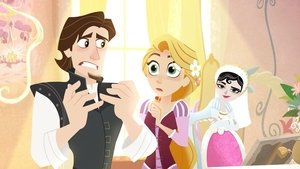 1x7 – In Like Flynn
In order to prank a rival monarch, King Frederic recruits Eugene to help pull off a scheme.
1x8 – Great Expotations
Cassandra gets her big break and is assigned guard duty but only if she finishes her lady and waiting duty. She discovers there are some things more important than ambition.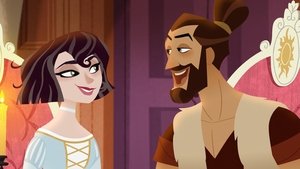 1x9 – Under Raps
Rapunzel discovers that Cassandra has a new crush, but could Cassandra's new beau be interested in more than Cassandra's heart?
1x10 – One Angry Princess
When Attila is accused of destroying Monty's Sweet Shoppe, Rapunzel's the only one who believes the Pub Thug's cries of innocence.
1x11 – Pascal's Story
When Pascal begins to feel like he doesn't fit into Rapunzel's new life in the castle, he runs away.
1x12 – Big Brothers of Corona
Know what this is about? Be the first one to add a plot.
Quelle:
themoviedb.org