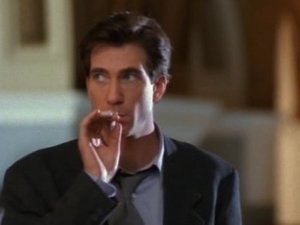 1x1 – Ein unschuldiger Mensch
Bobby defends Rachel Reynolds, a young woman facing drug charges. She is not a drug dealer, but was trying to cover for her brother. Lindsay represents Emerson Ray, who is suing a tobacco company in a wrongful death suit. Lindsay's favorite law professor, Anderson Pearson, represents the defense. Eugene represents "Free Willy", a man who exposes himself in public.
Gesehen von 2 Usern
1x2 – Robin Hood junior
Bobby represents a man facing armed robbery charges. His strategy is to plead out to lesser charges. Eugene's client fears for her and her 11 year old son's safety, at the hands of her ex-husband. Eugene makes several attempts to get a restraining order. The situation has deadly consequences. Bobby tries to secure a loan and pays a visit to Jimmy Berluti, his friend and banker.
Gesehen von 2 Usern
1x3 – Kredit mit Folgen
Bobby plans to represent Gerald Braun in a wrongful death suit against Ronald Martin. Eugene's "Free Willy" returns, after being arrested in a peculiar position with a prostitute. Defense lawyers in the Emerson Ray case make a motion to have the case dismissed. Bobby fears that the judge is biased. Jimmy, Bobby's friend the banker, is fired for approving a construction loan under false pretenses and Bobby decides to hire him.
Gesehen von 2 Usern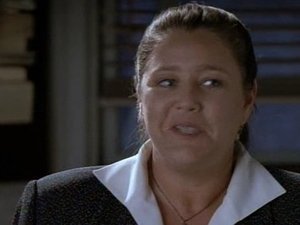 1x4 – Die moralischere Lösung
An extremely nervous Lindsey goes up against the tobacco industry and her old Law School Professor in her very first jury trial. Outraged by the release of his daughter's killer, Dr. Braun takes matters into his own hands.
Gesehen von 2 Usern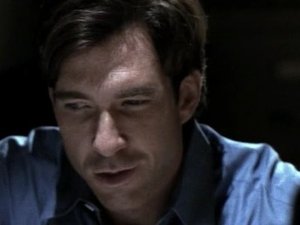 1x5 – Schwarz, großer Kopf
Preparing for Dr. Braun's murder trial, Jimmy comes up with a controversial defense after the client refuses to argue temporary insanity. Meanwhile, Eugene bets both Lindsey and an ADA that he can win a hopeless case, and Ellenor finally comes face to face with the Podiatrist she met through the personal ads.
Gesehen von 2 Usern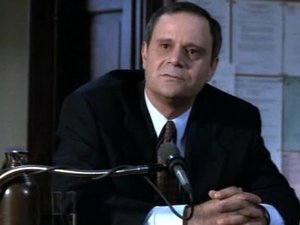 1x6 – Der Tod eines Mörders
Dr. Braun's emotional and outrageous murder trial finally begins, with Bobby going up against a known ADA who is also a famous Rabbi. Eugene represents a boy accused of statutory rape, after he impregnates a 13 year old girl.
Gesehen von 2 Usern