1x1 – Eltern haften für ihre Kinder
Single mother Sarah and her two children Amber and Drew are moving back home with her parents Zeek and Camille. Sarah's sister and complete antithesis, Julia is a successful corporate attorney trying to juggle work and motherhood, alongside her stay-at-home husband, Joel. Commitment-phobe Crosby, Sarah's younger brother, must accept adult responsibility when an old flame Jasmine shows up unexpectedly. Meanwhile, Adam, the oldest Braverman sibling, his wife Kristina and teenage daughter, Haddie, learn that their eccentric son and Haddie's little brother, Max, is ...
Gesehen von 3 Usern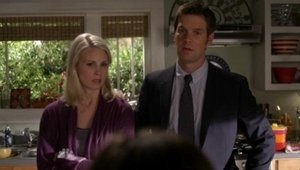 1x2 – Mann gegen Opossum
Adam and Kristina come to terms with the fact that their son may have Asperger's Syndrome. Sarah is on the job hunt and Zeek pushes her to dream big. Meanwhile, Crosby bonds with his newly discovered son and Julia deals with a aggravating mom from Sydney's school.
Gesehen von 3 Usern
1x3 – Lebenswelten
After Max gets kicked out of school, Adam and Kristina explore the best educational options for their son. Sarah hits a wall when she ends things with Jim and succumbs to car problems. Meanwhile, Crosby spends a fun-filled day with Jabbar and Julia realizes that she's missing out on her daughter's life.
Gesehen von 3 Usern
1x4 – Na, was geht?
Adam and Kristina use questionable tactics to find out about Haddie's secret relationship. Sarah doesn't know how to talk to Drew when he starts showing signs of becoming a man. Meanwhile, Jabbar has a little accident while under Crosby's watch and Julia and Joel are hesitant to let Amber baby-sit for them.
Gesehen von 3 Usern
1x5 – Vater, Mutter, Kind
When Max re-joins the baseball team, Drew helps Adam connect with his son. Sarah strikes up a friendship with Amber's English teacher, Mr. Cyr. Meanwhile, Crosby feels the pressure to have a baby sooner than he expected and Julia tries to teach Sydney how to stand up for herself.
Gesehen von 3 Usern
1x6 – Vorgetäuscht?
Kristina's constant worrying affects her and Adam's sex life, and the worrying only gets worse when Max (Max Burkholder) starts working with Gaby (guest star Minka Kelly), a young behavioral aide. Sarah (Lauren Graham) debates whether she should go out on a date with Amber's (Mae Whitman) teacher Mr. Cyr (guest star Jason Ritter). Meanwhile, Crosby (Dax Shepard) tries to muster up the courage to tell his parents about Jabbar (Tyree Brown) and Julia (Erika Christensen) gets jealous of a mom in Joel's (Sam Jaeger) playgroup.
Gesehen von 3 Usern
1x7 – Wer hat schon Zeit für Ideale?
Adam wants to spend time with his family but has trouble juggling their multiple schedules, especially while Gaby continues to work with Max. Sarah's relationship with Mr. Cyr is going better than expected, making her wonder if she should tell Amber about them. Haddie spends Career Day at Julia's law firm, but her assignment causes Julia and Kristina to re-evaluate their respective career choices. Meanwhile, Crosby navigates the world of single parent dating.
Gesehen von 3 Usern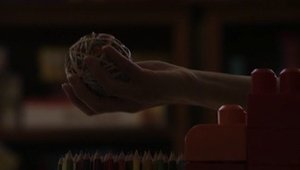 1x8 – Gummibandball
The Braverman family is on high alert when Amber's ex-boyfriend Damien arrives from Fresno. Zeek takes Adam on a road trip for investment advice and some father-son bonding. Meanwhile, Julia and Joel worry that Sydney might be suffering from Asperger's and Crosby wants to help plan Jabbar's birthday party.
Gesehen von 3 Usern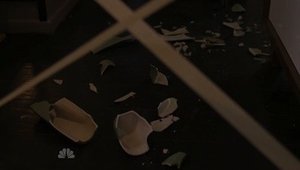 1x9 – Vielleicht auch Träumen!
Adam has his hands full when Kristina goes back to work and leaves him with Max and Haddie for the weekend. Along with taking care of his own kids, Adam gives Drew girl advice when a school dance approaches. Sarah tries to get Amber excited about college by taking her to an event on campus and unexpectedly runs into an ex. Meanwhile, Julia attempts to teach Sydney a lesson about lying and Crosby takes Jasmine on a real date without Jabbar.
Gesehen von 3 Usern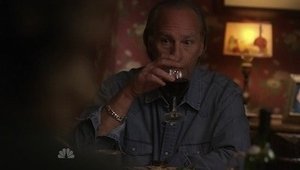 1x10 – Vorbilder ohne Zukunft?
When Crosby and Jasmine's relationship heats up, they have to decide how to explain it to Jabbar. Elsewhere, Adam and Kristina are on the search for friends but find that the process is more difficult than they thought. Sarah learns about Zeek's financial problems. Meanwhile, Julia becomes the new coach of Sydney's soccer team and Haddie goes to Amber for advice when her boyfriend starts pressuring her into having sex.
Gesehen von 3 Usern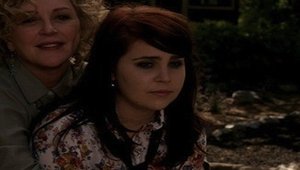 1x11 – Sex und Sorgen
Zeek makes his presence known while crashing with Adam and Kristina. Elsewhere, Camille focuses on her art instead of focusing on her husband. Trying to get her father out of debt, Julia enlists the help of her old college flame much to Joel's chagrin. Meanwhile, Amber feels guilty about betraying Haddie and Crosby thinks about settling down with Jasmine and Jabbar.
Gesehen von 3 Usern
1x12 – Team Braverman
A family walk for autism is jeopardized when Sarah and Adam disagree over their daughters' behavior. Julia is forced to be on the Angel committee at Sydney's school but is nonplussed when she has to take care of a single mom recovering from a breast augmentation. Haddie and Amber's secret anger comes to a head and splits the family in two. Elsewhere, Julia tries to help Zeek by arranging a dinner meeting for him. Meanwhile, Crosby risks losing Jasmine to New York after she auditions for a dance company.
Gesehen von 3 Usern
1x13 – Endlich Versöhnung!
Tensions run high for Sarah and Amber leading Sarah to meet with Mr. Cyr to discuss her complex daughter. Elsewhere, Crosby must decide whether to move with his new family or stay with his old one. Zeek tries to win his way back into Camille's heart.
Gesehen von 3 Usern
Quelle:
themoviedb.org