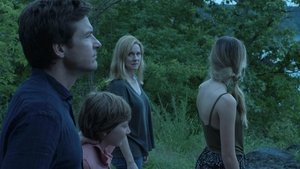 1x1 – Sugarwood
After his business partner cheats a dangerous client, financial adviser Marty must devise a radical plan to save the lives of himself and his family.
Gesehen von 29 Usern
1x2 – Blue Cat
In the Ozarks, Marty struggles to find a local business he can use for money laundering, while his kids make new friends but neglect a crucial duty.
Gesehen von 29 Usern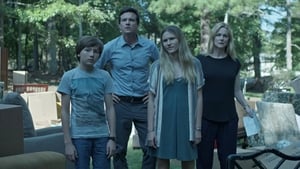 1x3 – My Dripping Sleep
Marty finds a way to control Ruth. Wendy worms her way into a job. Looking for another business to invest in, Marty digs for info on the strip bar.
Gesehen von 28 Usern
1x4 – Tonight We Improvise
Marty hires Ruth to pull off a heist. Agent Petty forges a relationship with a member of the Langmore family. Jonah exhibits disturbing behavior.
Gesehen von 28 Usern
1x5 – Ruling Days
Marty decides to invest in the religious sector, unaware he will disrupt a discreet business operation. A surprise visitor shows up at the Byrde home.
Gesehen von 28 Usern
1x6 – Book of Ruth
Jacob educates Marty on his business. Ruth devises and sets in motion a deadly plan. Rachel learns Marty is cooking the books at the Blue Cat Lodge.
Gesehen von 28 Usern
1x7 – Nest Box
To stop Jacob from carrying out his threat, Marty makes an offer. Agent Petty gets what he needs to turn Russ. Charlotte grows desperate to escape.
Gesehen von 28 Usern
1x8 – Kaleidoscope
In a flashback to 10 years prior, Wendy struggles with depression, Del asks Marty to be his financial advisor, and Agent Petty faces a family crisis.
Gesehen von 28 Usern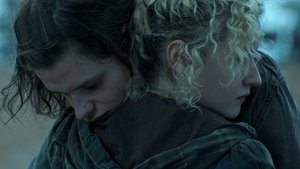 1x9 – Coffee, Black
Russ learns Agent Petty's true identity and makes plans to murder, steal and flee. Wendy stumbles on an ideal business to add to the Byrde portfolio.
Gesehen von 28 Usern
1x10 – The Toll
During his next sermon, Mason falters. Wendy and the kids are caught trying to flee their home. Marty brokers a deal between Jacob and Del.
Gesehen von 28 Usern
Quelle:
themoviedb.org