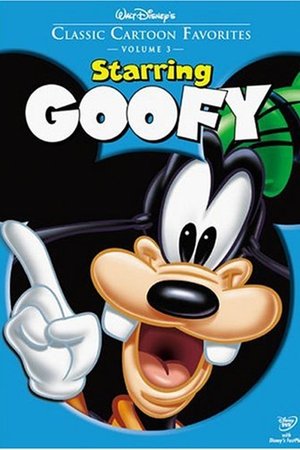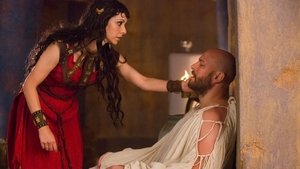 1x1 – The Temple of Gaia
Hero must rescue the Oracle of Gaia from the Cyclops and bring her back to the temple so she may use her vision to shed light on his mysterious past. Athens is under siege by the Minoans and there is ongoing political unrest which spawns an assassination attempt on the Athenian King Aegeus.
Gesehen von 1 User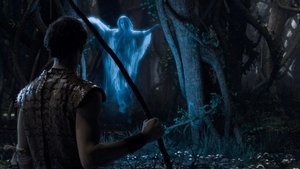 1x2 – Daedalus
Hero and Oracle come across the genius inventor Daedalus on the run from King Minos. They discover the existence of the Ring of the Magi. Queen Medea learns of Hero's existence and dispatches warrior priests after him. King Aegeus's brother Pallas has a plan to usurp the throne which involves manipulating Prince Lykos.
Gesehen von 1 User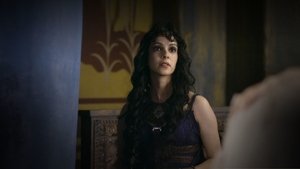 1x3 – Ring of the Magi
Hero, Oracle and Daedalus narrowly escape capture by the Medea's warrior priests but they still have to find the Ring. Working with Pallas and using Lykos, Priest Xerxes convinces Medea to participate in a tribute to Apollo, but in reality it's a lethal trap for the Queen.
Gesehen von 1 User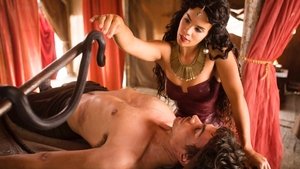 1x4 – Minos
Hero, Oracle and Daedalus are captured and brought before King Minos and his daughter, Ariadne. Minos commands Daedalus to build a war machine to conquer Athens. Intrigued by Hero, Ariadne subjects him to her brand of seduction - involving torture. In Athens, Medea finds out that Hero has been taken prisoner, so she arranges for a rescue.
Gesehen von 1 User
1x5 – Blood Brothers
Hero makes his way into Athens. Lykos is starting to gain confidence but receives a blow when he discovers Hero's identity by chance. Oracle works her charms on Minos while convincing Daedalus that they must get into Athens ahead of the Minoans. Daedalus presents his war machine idea to Minos.
Gesehen von 1 User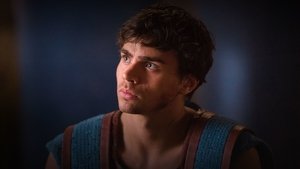 1x6 – The Lexicon
Medea and Aegeus try to convince Hero to help them solve the riddle of the Lexicon and save Athens but Hero is not convinced of their motives. Lykos has no idea he is being used by Pallas and Xerxes to betray Medea. At the Minoan camp, Daedalus creates a diversion so Oracle can slip away and try to get into Athens.
Gesehen von 1 User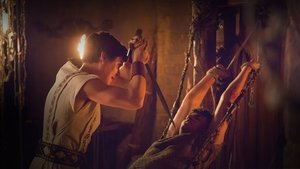 1x7 – Love and Time
Hero has agreed to work with Medea to solve the Lexicon. Medea discovers that Hero must complete a critical task they think must take place in the temple of Aphrodite but Hero is stunned by whom he finds. Medea is confronted by Chalciope who has come to reclaim the Ring of the Magi. Daedalus may finally have a secret weapon for Minos to break the siege.
Gesehen von 1 User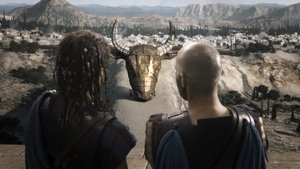 1x8 – Danger and Desire
The Minoans invade Athens and take over the city. Hero, Oracle and Medea sneak back into the city to try save the Athenian family. A deal is struck with Minos which involves Hero confronting Chronos again. A manipulative Ariadne has both Hero and Oracle in her sight.
Gesehen von 1 User
1x9 – Pandora's Tomb
Hero sets off to find the door to Olympus but Daedalus has inadvertently sent him to a dangerous place so Medea goes after Hero before it's too late. Oracle strikes a terrible deal with Minos while the noble Lykos tries to save his father.
Gesehen von 1 User
1x10 – Heritage
Medea is trapped and visited by two ghostly figures from her past. Hero has accomplished his first mysterious sacrifice and has to figure out the second which Medea believes involves Aegeus. The opened Tomb rolls out a thick fog that breaks down the separation between the living and the dead. Medea, Hero and Daedalus are visited by the ghosts of their loved ones.
Gesehen von 1 User
1x11 – The Speed of Time
Hero and Medea are trapped in the Throne Room by the freezing cold and Hero has a vision from Mother Gaia. Hero needs Daedalus' and Medea's help to get to the door of Olympus. Medea insists that Oracle also is crucial to the journey but when they find her, Hero confronted with his final sacrifice.
Gesehen von 1 User
1x12 – Door to Olympus
Medea makes a dangerous pack with the demon goddess Circe. Hero, Daedalus and Oracle must set aside their differences to help Medea control Circe long enough for them to find the door to Olympus. When they finally arrive, they are stunned by what they find.
Gesehen von 1 User
1x13 – Truth
Hero, Oracle, Daedalus and Medea have made it inside the doors to Olympus - and now their real trek begins. Along the way, they are tested, judged, enlightened and bitterly disappointed. Nothing in the world of the gods turns out quite as they expected or hoped for. In the end, Hero and Oracle are faced with their biggest challenge - can you kill your god?
Gesehen von 1 User
Quelle:
themoviedb.org