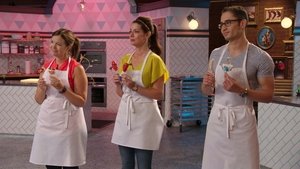 1x1 – Episode 1
Under the watchful eyes of an iconic cake designer, contestants decorate complicated cake pops and a bespectacled, three-tiered wedding cake.
1x2 – Episode 2
The bakers do their best to make jelly-filled doughnuts fit for a pirate before tackling an edible tower with a princess on top.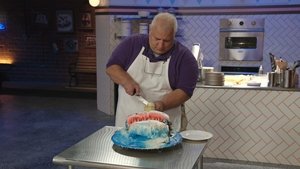 1x3 – Episode 3
Two daunting desserts -- a chocolate-filled hot tub and an open-mouthed shark cake -- have the hapless home cooks struggling to stay afloat.
1x4 – Episode 4
Contestants loosen up a food scientist with a cupcake-cocktail pairing before serving him questionable slices of a bubbling volcano cake.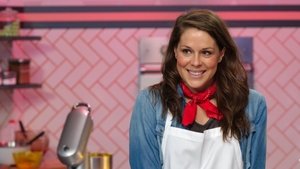 1x5 – Episode 5
A YouTube star known for her fondant work watches the bakers try to copy two of her most popular Japanese-themed cakes.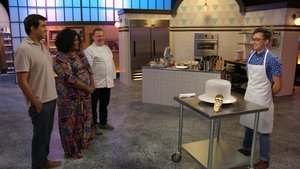 1x6 – Episode 6
Dogged contestants are seeing double when they're asked to paint their portraits on a cookie before building an edible bust of Donald Trump.
Quelle:
themoviedb.org